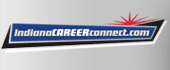 Job Information
TITLE Boxing Club

Group Fitness Instructor

in

Noblesville

,

Indiana
Top Contender Boxing and Fitness
Boot Camp Fitness Coach Needed
Noblesville, IN Part Time
Compensation: $15 to $30 hourly with significant opportunity for additional personal training & commission-based compensation
The team at Top Contender Boxing and Fitness is looking to grow our community with the help of additional motivated, personable, and knowledgeable coaches. We are looking for coaches that are passionate about fitness and that have a genuine desire to help athletes of all levels reach their health and fitness goals. Located within the Greater Indianapolis area at 9675 E 148th Street in Noblesville IN, Top Contender Boxing and Fitness is a premier training facility that offers cardio boxing/kickboxing, spin, strength/conditioning, TRX, Yoga, Zumba, and personal training. 
We are looking to significantly increase our offerings of High Intensity Interval Training by introducing boot camp style classes that involve functional movement at constantly varied intensity. Part-Time Coaching Opportunity: 5-10+ hours/week with help needed across morning, evening and weekend classes (currently we offer 3 classes on Saturday with plans to expand into Sundays). Competitive Compensation Structure: $15-$30/class based on qualifications and experience level, with opportunity to significantly enhance compensation with the addition of personal training.
ESSENTIAL DUTIES INCLUDE:
-Coach the daily group classes and be well prepared prior to class for what is programed that day (note: programming, including session plans and recommended time/progressions are provided to reduce the burden on our coaches).
-Potential to lead new athletes through a structured Foundations program (opportunities for both group setting as well as 1-on-1 setting).
-Provide motivation and effective cues throughout the workout.
-Provide individualized attention and/or personally engage with each athlete at least once throughout the course of the class.
-Maintain an emphasis on form and technique.
-Greet members and introduce new members to the class.
-Make sure that all equipment is properly put back and organized after class.
-Perform opening duties at the facility when coaching the morning classes.
-Perform closing duties at the facility when coaching the last evening class.
-Build professional relationships with members and prospective members. He/She should have the desire to engage in conversations with members both before and after class and be an integral part of the community.
The Applicant Should:
-At a minimum, have completed the CrossFit L-1 certification course and have at least 6 months experience in HIIT coaching. Additional certifications a plus.
-Be proficient in all HIIT and Olympic weightlifting movements and be able to clearly demonstrate such movements in front of a class.
-Have enough experience to lead movement progressions, and be able to spot athletes that are moving incorrectly and provide a balanced mix of verbal, visual, and tactile cues and personalized feedback.
-Be an effective communicator with strong public speaking skills.
-Have the knowledge to scale and modify movements based on an athlete's fitness level and physical limitations.
-Possess strong time management skills so as to ensure that the classes start and end on time.
-Be confident and willing to correct the form and technique of an athlete that needs assistance. This is regardless of whether or not the athlete thinks that he/she needs such cues and/or if it will impact his/her competitive performance during a WOD.
If you think you are the best candidate for this position and are excited to become a part of our team, please contact us at info@topcontenderboxing.com.