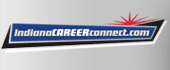 Job Information
LittleStar ABA Therapy

Autism Therapy Assistant

in

Newburgh

,

Indiana
Autism Therapy Assistant
Wouldn?t it be great to work somewhere that really values you? A place that offers you the tools you need, a supportive team of real experts, and the trust you need to provide the best care possible, every day? Wouldn?t it be great to have a job where you made a real and significant difference in someone?s life? If your answer to each of these questions is ?yes,? then LittleStar ABA Therapy is the place for you.
At LittleStar ABA Therapy, our professionals pride themselves on a team-oriented culture. We work one-on-one with patients impacted by autism. It?s an amazing experience where we see the positive results of ABA Therapy during daily interactions. If you enjoy helping others and results-oriented work, we want to talk with you.
Each day at LittleStar, you will have the opportunity to provide the highest level of care to every patient you work with. We will train you along the way and help you to become a Registered Behavior Technician (RBT).
To learn more about ABA Therapy and to get a head start on becoming a RBT, complete a free 40 hour training through Autism Partnership Foundation. https://autismpartnershipfoundation.org/courses/rbt/
Requirements:
High school diploma or GED

Must be 18 years old or older

Must be able to lift a minimum of 50 lbs. and implement physical management procedures as needed

Must have a valid driver's license, clean driving record, and a safe and reliable vehicle

Experience working with individuals with autism is preferred, but not required

A positive team player and energetic professional

Organizational and time management skills and the ability to manage multiple tasks

Good judgment and creative thinking skills

Ability to communicate appropriately given the circumstances of the situation and individuals involved

Discretion in matters that need to remain private
General Duties:
Execute ABA therapy programs as prescribed by the patient?s treatment plan

Implement appropriate teaching strategies as prescribed by the patient?s treatment plan

Implement appropriate behavior management techniques, including physical management procedures, as prescribed by behavior plan

Follow reinforcement schedule and use reinforcement appropriately

Keep patient safe

Complete data collection as directed
Benefits:
Group Medical (PPO or HSA) and Dental

Group Vision - 100% Paid by Employer

Paid Time Off and Paid Holidays

Paid Life and ADD Insurance

Paid Long-Term Disability

Pet Insurance

Employee Assistance Program

Ongoing Training and Professional Development
About us:
We are the 2017 Autism Speaks Provider of the Year. And we are where individuals with autism learn to live and thrive in the world. LittleStar ABA Therapy is a truly unique and special place for individuals and families affected by autism. Our Indiana applied behavior analysis centers are staffed and operated by a team of kind, welcoming professionals who are among the most experienced in providing ABA therapy for children, teens, and young adults. We want you to join our team!