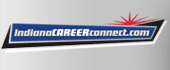 Job Information
The MENTOR Network

Operations Management Regional Director

in

New Castle

,

Indiana
Indiana MENTOR, a partner of The MENTOR Network provides services for children, adolescents and teens with social, emotional and behavioral challenges as well as other complex needs. Through our wide range of flexible programs, we use a partnership approach with families and Mentors to offer individualized therapeutic services.
Regional Director Operations Management Have you been looking for a fantastic role to continue your career path in Social and Human Services? Look no further. This role is critical to our success and exemplifies the wonderful mission driven work we do here every day.
Indiana Mentor has a Regional Director position to support the East Central region open. This person will possesses strong agile experience and a track record for delivering high quality leadership, operational excellence, and financial results. This position is part of the executive team and reports to the Executive Director. Implements the strategic direction for operations and ensures alignment with the state business goals and objectives. Oversees the quality of services provided including implementing initiatives to improve quality. Manage the support functions team (e.g., HR, QA, finance, health, maintenance, etc.).
Implement the strategic direction for operations and ensures alignment with state business goals and objectives.

Oversee the quality of services provided including implementing initiatives to improve quality.

Execute regional core growth strategy to increase census, maximize utilization and occupancy percentages; respond to local requests for proposals to address payer needs; identify and participate in new start development initiatives, and identify potential acquisition partners.

Implement regional strategies to maintain and foster relations with individuals receiving services, families, and guardians; oversee implementation of individuals supported satisfaction surveys, and implement enhancement plans.

Responsible for the financial performance of a regional business unit, review financial statements, oversees regional purchasing, and ensures billing compliance and documentation.

Provide leadership including direct supervision of Area Directors and/or Program Directors and the regional support team; implements Network employee practices; oversees regional safety and workers' compensation implementation.
Qualifications:
Bachelor's degree and Master's degree in Business or Human Services, other education and experience as required by state

Seven to ten years of related experience with significant management experience in the human services industry

Licensure as required by state

Other certification and/or training as required by the state and/or service line

Strong attention to detail and organizational skills

Ability to multi-task and meet deadlines

Effective communication skills to manage relationships
Why Join Us?
Full, Part-time, and As Needed schedules available

Full compensation/benefits package for employees working 30+ hours/week

401(k) with company match

Paid time off, holiday pay, annual bonus plan

Rewarding work, impacting the lives of those you serve, working alongside a great team of coworkers

Enjoy job security with nationwide career development and advancement opportunities
EOE/AAE/ADA We have a rewarding work environment with awesome co-workers – come join our team – Apply Today!
The MENTOR Network is a national network of local health and human services providers offering an array of quality, community-based services. At The MENTOR Network, our core values—Integrity, Respect, Inclusion & Growth—and the behaviors that define them, guide how we interact with each other and how we approach our work. As an organization of people serving people in 37 states, you'll have opportunities from coast to coast.
The MENTOR Network