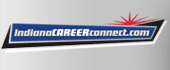 Job Information
Goshen Health

Medical Assistant / LPN Float

in

Nappanee

,

Indiana
$2,000 Bonus! $3,000/year Tuition Loan Repayment $3.00/hr Float Premium
Position can be filled by Medical Assistant (MA), Licensed Practical Nurse (LPN), or EMT
Requisition #: 9072 Entity/Department: Goshen Physicians / Float Team (Care Connect) Shift/Hours: Days / Part Time, 32 hrs per pay period Office Hours: Normally Mon - Fri, 8am - 5pm (may vary by office, requires 6:30a to 6:30p availability) Location: Float/Varied Locations in Elkhart County Area About GP Float Team: Float team colleagues have the opportunity to learn about the entire network. Float colleagues are scheduled to cover planned and non-planned (ie sick call-offs) openings at each of our 26 practices in and around Elkhart County. Schedules are frequently created months in advance but can change at the last minute as well. The ideal Float Colleague enjoys learning and change, is adaptable and would be considered a go-getter.
$2,000 Bonus!

$3.00 per hr Float Premium

$3,000/year Tuition Loan Repayment

$1.00 per hour bonus for Bilingual Candidates!

No layoffs in 20+ years

Tuition reimbursement

Full Medical, Dental, Vision Benefits for FT/PT
Job Duties: This position works in all of the Goshen Physicians office settings in a float capacity.
The Clinical Medical Assistants' role is to assist physicians and other healthcare practitioners in carrying out daily clinical tasks. Performs administrative and clinical duties under the direction of physician. This role serves as part of the team concept, which is devoted to the delivery of primary care in an ambulatory care setting with emphases on prevention and health maintenance. Medical assistants are multitasking individuals that work in fast paced clinical environments. It is the responsibility of the medical assistant to be engaged in patient care, dedicated to the effective functioning of the medical facility, and adaptable to changes in facility protocol or provider needs.
Position Qualifications
Licensed Practical Nurse (LPN)
Current license as Licensed Practical Nurse (or Licensed Vocational Nurse) issued by the Indiana Health Professions Bureau.

CPR certification through AHA.

Experience in a medical office (family practice) setting is preferred
Medical Assistant (MA) or EMT
Graduate of an accredited career/vocational school with a medical assisting degree, certificate or diploma or completion of basic or advanced EMT course.

Must hold active CCMA/CMA/RMA Board certification or pass exam given by any credentialing agency for medical assistants to be considered a "credentialed medical assistant or hold an active EMT Certification.

Colleague has 6 months from time of hire to become certified MA (CCMA, CMA, or RMA)

Must maintain license, certification and or credentials in good status to perform required job duties.

CPR certification through AHA.

Experience in a medical office (family practice) setting is preferred

Bilingual candidates must pass a Spanish Exam prior to receiving $1.00 per hr bonus