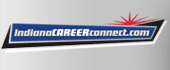 Job Information
Community Healthcare System

Lab Support Service Assistant

in

Munster

,

Indiana
Lab Support Service Assistant
Job ID:23221
Category:Laboratory/Pharmacy
Facility:Community Hospital
Department:Lab Outreach
Schedule:Part-time (Non-Benefit Eligible)
Shift:Days/Evenings
Hours:11am start time, 3pm start time
Bi-weekly Hrs:40
Job Details:High School Diploma or Equivalent Required
POSITION PURPOSE AND SUMMARY
The Laboratory Support Services Assistant participates in all general office and lab support work under the supervision of a Laboratory Director or designee. Enters necessary patient data electronically to assure flow of laboratory work and transmission of laboratory data to designated areas of the hospital and outreach accounts. Answers phones, receives and assists visitors and outpatients; processes charge slips; and performs related clerical duties. Perform job duties associated in any of the following workstations: outreach phlebotomy, courier, client services, central processing reference mail-outs, call center, outreach support, billing, registration, micro set-up and medical assistant. The Support Services Assistant is capable of performing problem-solving regarding appropriate specimen handling, delivery of specimens to the main laboratory for analysis, test order and specimen information entry in LIS, and performing incidental cleaning and supply duties. Greets patients, processes lab requisitions through a computerized data entry retrieval system, and provides computerized reports to physicians and nursing units. Duties are performed under the supervision of the Laboratory Supervisor, and Laboratory Site Director/Site Laboratory Manager.
EDUCATION/EXPERIENCE:
Education/Required – High School or equivalent with courses in typing, business systems and office procedures.

Education/Preferred - Basic medical terminology; computer software and hardware experience, 1-2 years college

Education/Desired - Willing to learn phlebotomy

Certification/Required – For Medical Assistant workstation, current CPR certification or completion of certification within six months of hire.

Experience – 3-6 months or related work experience preferred. For performance of the Medical Assistant workstation, MA certification must be maintained annually and MA must have graduated from an accredited school providing certification for Medical Assistant. Valid driver's license, insurability, no ticket or moving violations previous 2 years. For performance of the Registration workstation: Familiarity with personal computers, keyboards, printers, copiers and fax machines is required. Basic medical terminology is required. Knowledge in health insurance with managed care requirements preferred. 1 year of business-related experience required.