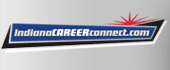 Job Information
UnitedHealth Group

RN - Endoscopy

in

Muncie

,

Indiana
Opportunities with American Health Network, part of Optum. When you join American Health Network (AHN), you become part of a team that strives to identify and retain the top healthcare professionals in the markets it serves. At American Health Network, we want to be the best health care organization we can be. Our mission is to improve the health of our patients. We're a physician-led organization, operating over 70 medical offices in Indiana and Ohio, with over 300 providers and 1200 employees. We're also part of Optum, in the UnitedHealth Group family of businesses, and backed by the resources of a global health care organization working to help people live healthier lives and help make the health system work better for everyone. That's an important differentiator as more people need our help simplifying the complexities of the American health care system. At the same time, the culture of AHN supports work-life flexibility for employees and places a high value on their physical, emotional, financial and other aspects of well-being. Find out what it means to be part of an exceptional company that values its employees, its role in health care, and making a difference one patient at a time. Take a look at American Health Network and explore a new path to your life's best work.(sm)
The Registered Nurse will be working in preoperative, perioperative, and postoperative care within American Health Network's Surgery Center.
This position is in the Endoscopy Department with a schedule of Monday - Friday, anywhere from 8-10 hours per day.
Primary Responsibilities:
Patient Care Functions:
Interview patient to determine medical problems/conditions and documents this information in charts for physicians

Explain procedures and treatments to patients

Administer prescribed medications and treatments in accordance with approved nursing techniques

Prepare equipment and aids physicians during treatment and examination of patients Maintains awareness of comfort and safety needs of patients

Observe patients, record significant conditions and reactions, and notify the supervisor or physician of each patient's condition and reaction to drugs, treatments, and significant incidents

Take temperature, pulse, blood pressure, and other vital signs to detect deviations and to assess condition of patients

Collect samples, such as urine and blood, from patients for testing and performs routine laboratory tests on samples

Prepare specimens and appropriate requisitions for cultures and biopsies

Respond to life-saving situations based upon nursing standards, policies, procedures, and protocol

Document the history and physical assessment for assigned patients

Initiate a patient education plan according to the individualized needs of each patient, as prescribed by the physician and/or policy, including patient and family instruction

Start an IV for patient as needed
Patient Education Function:
Assess learning needs of each patient prior to establishing a written plan of care

Establish an individualized teaching plan with stated educational objectives for each patient

Act as a resource for patients and their families

Encourage staff participation in the teaching of patients

Attend patient care conferences as needed

Consult with physicians regarding patients' treatment plan and nursing and educational needs

Provide patients and their families with instruction regarding self-monitoring

Provide written and verbal instruction regarding the treatment regimen at home

Work with dietitians and collaborate with other health care team members to develop patient care plans

Develop educational program to include individual and group classes

Communicate to physicians regarding the referral process for classes
Surgery Functions:
Assist with surgery by handing items to the medical practitioner

Assess the physiological health status of the patient throughout the surgery

Establish realistic and attainable goals based on nursing diagnosis and to develop a plan of care based on nursing actions to achieve patient's goals

Communicate and document patient's plan of care to other members of the surgical and healthcare team

Select appropriate personnel for transport as determined by patient's needs

Participate in pre-operative teaching, as needed, such as explanation of surgical routine and environment

Follow policies for sponge, sharps, and instrument counts during surgery

Administer medications

Communicate and document administration of medications and solutions

Pre-Op assessments
You'll be rewarded and recognized for your performance in an environment that will challenge you and give you clear direction on what it takes to succeed in your role as well as provide development for other roles you may be interested in.
Required Qualifications:
Associate degree in nursing (ASN)

Valid, unrestricted RN license in the state you reside and or are practicing in

Basic computer skills and be able to learn our practice management system

You will be provisioned with appropriate Personal Protective Equipment (PPE) and are required to perform this role with patients and members on site, as this is an essential function of this role

Employees are required to screen for symptoms using the ProtectWell mobile app, Interactive VoiceResponse (i.e., entering your symptoms via phone system) or a similar UnitedHealth Group approved symptom screener prior to entering the work site each day, in order to keep our work sites safe. Employees must comply with any state and local masking orders. In addition, when in a UnitedHealth Group building, employees are expected to wear a mask in areas where physical distancing cannot be attained
Preferred Qualifications:
Bachelor of science degree in nursing (BSN)

BLS certification

ACLS certification

PALS certification

TB certification

EMR / EHR experience

NexGen experience

Conscious sedation training experience
Careers with Optum. Here's the idea. We built an entire organization around one giant objective; make health care work better for everyone. So when it comes to how we use the world's large accumulation of health-related information, or guide health and lifestyle choices or manage pharmacy benefits for millions, our first goal is to leap beyond the status quo and uncover new ways to serve. Optum, part of the UnitedHealth Group family of businesses, brings together some of the greatest minds and most advanced ideas on where health care has to go in order to reach its fullest potential. For you, that means working on high performance teams against sophisticated challenges that matter. Optum, incredible ideas in one incredible company and a singular opportunity to do your life's best work.(sm)
Diversity creates a healthier atmosphere: UnitedHealth Group is an Equal Employment Opportunity/Affirmative Action employer and all qualified applicants will receive consideration for employment without regard to race, color, religion, sex, age, national origin, protected veteran status, disability status, sexual orientation, gender identity or expression, marital status, genetic information, or any other characteristic protected by law.
UnitedHealth Group is a drug-free workplace. Candidates are required to pass a drug test before beginning employment.
Job Keywords: RN, Registered Nurse, Nurse, Surgery, Operating Room, Muncie IN, Indiana
UnitedHealth Group