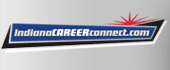 Job Information
Indiana University Health

Patient Care Intern (PCI)- Cardiothoracic Critical Care Unit

in

Muncie

,

Indiana
Overview
Are you ready for the most challenging and meaningful work of your life?
IU Health is seeking nursing students who will have the opportunity to collaborate with the brightest minds in medicine. At IU Health, you will learn and develop in significant ways, advancing healthcare for all! Being an IU Health nurse means building a professional nursing career designed with competitive benefits, a culture that accepts your outstanding strengths, and supports your personal and professional goals. If you are seeking an organization where you can engage expertly, develop clinical expertise, embrace learning, cultivate new relationships, and fuel your spirit of inquiry, join us as we fulfill Our Promise of 'The Best Care, Designed for you!"
Apply teamwork. Apply experience. Apply skill. Apply yourself. And together we can change everything.
IU Health has exciting student nursing opportunities in our East Central Region Cardiothoracic Critical Care Unit. Our magnet-designated hospital specializes in multi-specialty patients.
The Patient Care Intern (PCI) works under the direction of the registered nurse (RN) as a non-licensed team member. As a non-licensed team member, the PCI provides care to designated patients and supports the patient care team. Job duties include observation of the registered nurse, provision of activities of daily living, mobility assistance, continuous observation including suicide prevention, and ensuring the patient's surroundings are clean and orderly.
The PCI receives orientation for the non-licensed direct care role during the six week summer intensive and will work in this capacity for one year, paired with a consistent RN advisor.
Start Date: May 17, 2021
Qualifications/Knowledge/Skills/Abilities
Requires PCI be actively enrolled as a senior level student in a BSN nursing education program that is accredited by a national organization. For example, the Accreditation Commission For Education in Nursing (ACEN) and the Commission on Collegiate Nursing Education (CCNE).

Requires completion of BSN program within 12-16 months of starting PCI program.

A PCI may remain in the job after graduation from the BSN accredited program as long as the NCLEX exam has not been attempted two times without passing/success.

Requires current Basic Life Support certification through the AHA or attainment at the completion of the IU Health PCA education program. Other advanced life support certifications may be required per unit/department specialty according to patient care policies.

Requires knowledge of care appropriate to the age and developmental level of the patients served.

Requires ability to apply the organization's personnel policies and procedures.

Requires up to date knowledge of procedures and standards related to patient care activities.

Requires proficiency in interpersonal and communication skills.

Requires constant mental awareness and the ability to withstand a high level of tension and stress.

Requires ability to maintain concentration when subjected to frequent and varied interruptions and variable noise levels.

Requires ability to exercise judgment and initiative in the resolution of problems encountered.

Requires ability to set priorities and manage a high workload within a limited time for completion.

Requires knowledge of procedures; equipment; software and standards related to patient care activities that PCA/non-licensed role performs.

Requires knowledge of principles of infection control.

Requires ability to perform physically demanding; repetitious movements.

Requires ability to read and perform basic math.

Requires ability to organize tasks and attend to details.

Requires knowledge of principles of good personal hygiene and aseptic techniques to prevent infection of patients; self; and others.

REQNUMBER: 304968