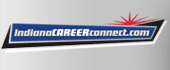 Job Information
UnitedHealth Group

Medical Assistant - Muncie, IN

in

Muncie

,

Indiana
Careerswith MedExpress. At MedExpress, we believe in delivering quality, convenient, affordable health care and exceeding our patients' expectations. Our neighborhood medical centers are open every day from 8-8 with a full medical team and no appointments necessary to help patients get in, get healthy, and get back to what's really important. We provide a broad scope of services including urgent care, basic wellness and prevention, and employer health services. As part of the Optum and UnitedHealth Group family of businesses, we're working together to help people live healthier lives and to help the health system work better for everyone. You can become part of our elite team almost anywhere with 250 MedExpress centers across the country and two administrative offices in Morgantown, WV and Pittsburgh, PA. Join us and start doing your life's best work.(sm)
The medical assistant is responsible for ensuring the well-being of patients and for providing a positive, supportive environment for patients and other staff while working in conjunction with physicians, advanced practice clinicians, front office and clinical staff. The successful Medical Assistant will have strong communication skills and a dedication to customer service and patient care.
Primary Responsibilities:
Complete provider orders per state and providerregulations

Perform Clinical Intake with patients to include takingand recording vital signs and patient history

Assist patients as needed with walking, transfer,specimen collection, exam preparation, etc.

Complete occupational health testing including suchservices as urine drug screens, breath alcohol testing, hair testing andphysicals

Complete patient referrals and patient callbacks daily

Proper, concise and complete EMR documentation and paperbased documentation for all assessments and procedures

Other duties as assigned such as new models of care andnew types of procedures, etc.

Manage inventory of supplies; restock exam/procedurerooms

Maintain clinical supplies and equipment and ensureproper storage of biohazards

Prepare patient rooms, set up instruments and equipmentaccording to protocol

Clean exam/procedure rooms, instruments and equipmentbetween patient visits to maintain infection control
This role is center-based and requires working in a clinical setting. The noise level is moderate and there is a potential for exposure to infectious diseases and blood-borne pathogens. It requires the ability to stand and sit for hours at a time (with some bending and stooping), ability to use manual dexterity in relation to clinical requirements, and ability to lift 50 lbs. Hours may vary based on location, patient volume, and business needs.
You'll be rewarded and recognized for your performance in an environment that will challenge you and give you clear direction on what it takes to succeed in your role as well as provide development for other roles you may be interested in.
RequiredQualifications:
HighSchool Diploma or GED

Completionof medical assistant training program and/or 3+ years of direct patient careexperience performing medical assistant clinical duties in an urgent care,physician practice, or emergency room setting

Mustmeet all other state requirements by law, including but not limited to allstate requirements, and licenses, where applicable

In the state of Nebraska (NE), must beregistered with the NE Department of Health & Human Services as aMedication Aide, or make arrangements with Clinical Leadership to obtainpromptly upon hire.

If required by state must maintaincurrent certification from the Certifying Board of the AmericanAssociation of Medical Assistants (AAMA), the National Center forCompetency Testing (NCCT) or registration from the American MedicalTechnologists (AMT), or any other recognized certifying body approved bythe Board.

Employeesare required to screen for symptoms using the ProtectWell mobile app,Interactive Voice Response (i.e., entering your symptoms via phone system) or asimilar UnitedHealth Group-approved symptom screener prior to entering the worksite each day, in order to keep our work sites safe. Employees must comply withany state and local masking orders. In addition, when in a UnitedHealth Groupbuilding, employees are expected to wear a mask in areas where physicaldistancing cannot be attained.

Youwill be provisioned with appropriate Personal Protective Equipment (PPE) andare required to perform this role with patients and members on site, as this isan essential function of this role.
Preferred Qualifications:
Knowledgeof federal, state and local laws and regulations including OSHA and HIPAArequirements

Knowledgeof computerized information systems (EMR) used in clinical management settings

Priorexperience with employer health services (including urine drug screens, breathalcohol, DOT physicals, etc.)

Directexperience with the following tasks:

Clinicalintake, patient data collection

Laboratoryspecimen collection (blood-draw/venipuncture, urine collection, point of caretesting, etc.)

PerformingEKG testing

Applicationof orthopedic devices, such as preformed splints

Performingbasic wound care

Reviewof basic instructions such as use of patient assistive devices (crutch fitting& walking)
Proofof immunity to vaccine-preventable diseases is an employment requirement.
© 2019 OptumCare. All rights reserved.
OptumCare is committed to creating an environment where physicians focus on what they do best: care for their patients. To do so, OptumCare provides administrative and business support services to both its owned and affiliated medical practices which are part of OptumCare. Each medical practice part and their physician employees have complete authority with regards to all medical decision-making and patient care. OptumCare's support services do not interfere with or control the practice of medicine provided by the medical practices of any of their physicians.
Diversitycreates a healthier atmosphere: OptumCare and its affiliated medical practicesare Equal Employment Opportunity/Affirmative Action employers and all qualifiedapplicants will receive consideration for employment without regard to race,color, religion, sex, age, national origin, protected veteran status,disability status, sexual orientation, gender identity or expression, maritalstatus, genetic information, or any other characteristic protected by law.
OptumCareand its affiliated medical practices is a drug-free workplace. Candidates arerequired to pass a drug test before beginning employment.
JobKeywords: Medical Assistant, Certified Medical Assistant, Registered Medical Assistant, MA, CMA, RMA, MedExpress, Muncie, IN
UnitedHealth Group