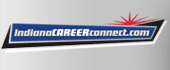 Job Information
Cummins Behavioral Health Systems Inc.

Cummins Virtual Career Fair on Monday, February 8th!

in

Multiple Cities

,

Indiana
Cummins Virtual Career Fair on Monday, February 8th!
Multiple Cities, IN, USA

Based on experience.

Salary

Full Time

Major medical, vision, dental, prescription drug, short & long term disability, flexible savings account, healthcare savings account.
Email Me This Job
Cummins Virtual Career Fair!
You are invited to join us on Monday, February 8, 2021 between 11am and 1pm to speak with one of our clinical leaders about your new career.
Those who are qualified may be offered a position that same day.
We are looking for individuals to work as a therapists or as a life skills specialist in our out-patient offices or in a public-school settings, and we also have positions for IOT.
We have openings in several cities in the following counties: Boone, Hendricks, Marion, Montgomery, Putnam
Therapist: if you have a master's degree which would qualify you for an associate license as Mental Health Counselor, Marriage and Family Therapist or Clinical Social Worker;
Life Skills Specialist: if you have a bachelor's degree in Social Work (BSW), Mental Health Counseling, Psychology, Sociology, or a related degree in human service field, Cummins is the place for you.
We offer competitive wages, diverse settings, excellent benefits package, and free clinical supervision hours.
Please use the link below to speak with us live about your next job.
You can join from your PC, Mac, Linux, iOS or Android at: https://meetings.ringcentral.com/j/8409390460
To ensure a smooth transition, we encourage you to complete an application at WWW.CUMMINSBHS.ORG prior to the event.
You may use the links below to read more about Cummins and these positions.
Outpatient Therapist: https://cumminsbhs.hirecentric.com/internaljobs/183539.html
School-based Therapist: https://cumminsbhs.hirecentric.com/internaljobs/184155.html
Addictions Group Counselor: https://cumminsbhs.hirecentric.com/jobs/187886-27603.html
School-based Life Skills Specialist: https://cumminsbhs.hirecentric.com/jobs/188847-27603.html
"Cummins is one of the State's top-rated community mental/behavioral health and addiction services centers in Customer Satisfaction as recognized by the Indiana Division of Mental Health and Addiction."
We're an equal opportunity employer. All applicants will be considered for employment without attention to race, color, religion, sex, sexual orientation, gender identity, national origin, veteran, or disability status.
YOU MAY ALSO CLICK ON THE VIDEOS BELOW TO LEARN MORE ABOUT OUR PROGRAMS.
;
;
;
Cummins Behavioral Health Systems https://cumminsbhs.hirecentric.com