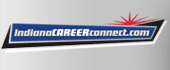 Job Information
Franciscan Health

Registered Nurse Infusion

in

Mooresville

,

Indiana
Registered Nurse Infusion
Oncology and Hemotology Specialists
Franciscan Physician Network
1201 Hadley Road #200b Mooresville, IN 46158
Days
Part-Time Not Benefit eligible
Associates Required
WHAT WE NEED
Caring, skilled health inspirers
WHO WE ARE LOOKING FOR
Meeting the highest standards of health care requires everyday leaders who encourage patients during the most difficult and initimate moments in life. Oncology nurses are the healers, the helpers, the caregivers of the world. Choosing to work in an oncology setting, they understand the challenges and they do it anyway. They make sacrifices for their patients every day. During a time when our patients need help the most, it is a nurse who will be right by your side.Are you an RN who wants to be at the center of patient care and significantly influence the quality of care provided? Are you good at helping others and encouraging them? Do you want to work in an environment that values your skills and gives you a chance to grow them? If so – get ready to apply to your next job.
WHAT YOU WILL DO
Review health history.

Assess and monitor physical and emotional status.

Keep track of laboratory, pathology and imaging studies

Safely administer medications, fluids and cancer treatments.

Collaborate with doctors and other clinicians about treatment plan.

Help our patients understand the disease, treatment plan and possible side effects.

Translate complex medical terminology and answer questions.

Help plan for and manage symptoms throughout treatment.
WHAT IT TAKES TO SUCCEED
Giving full attention to what other people are saying, taking time to understand the points being made, asking questions as appropriate, and not interrupting at inappropriate times.

Being aware of others' reactions and understanding why they react as they do.

Talking to others to convey information effectively.

Actively looking for ways to help people.

Using logic and reasoning to identify the strengths and weaknesses of alternative solutions, conclusions or approaches to problems.

Identifying complex problems and reviewing related information to develop and evaluate options and implement solutions.

Understanding the implications of new information for both current and future problem-solving and decision-making.
WHAT WE'RE LOOKING FOR
1-3 Years Experience
License(s): Registered Nurse
Certification(s): Basic Life Support Program
Travel: Never or Rarely
EQUAL OPPORTUNITY EMPLOYER
It is the policy of Franciscan Alliance to provide equal employment to its employees and qualified applicants for employment as otherwise required by an applicable local, state or Federal law. Franciscan Alliance reserves a Right of Conscience objection in the event local, state or Federal ordinances that violate its values and the free exercise of its religious rights. Franciscan Alliance is committed to equal employment opportunity.
PHYSICIAN OFFICE STAFF ​​​​
Mooresville, IN, US, 46158
Part-Time Not Benefit eligible
Never or Rarely
employmentType: Part-Time Not Benefit eligible
Days
Mooresville
IN
46158
1201 Hadley Road #200b