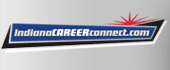 Job Information
Wellness For Life

Family Nurse Practitioner - PRN

in

Monticello

,

Indiana
Wellness For Life: Healthcare Redefined
We are looking for a PRN Family Nurse Practitioner to join our team of incredible clinic staff in and around the Monticello, Indiana area.
Schedule
Qualifications
Minimum 2 years? experience practicing as a Family Nurse Practitioner, preferably in primary care/family practice
License:
Advanced Practice Registered Nurse (APRN) (Required)
Find out how we?re redefining the model for healthcare and why our physicians love working under our model. If you are familiar with the industry and have witnessed the struggles that currently reside in the field today, we want you to come on-board with us and be a part of the team that is changing healthcare for the better.
We are a Direct Primary Care Practice offering care to a small patient panel which means more time with your patients. Only apply if you want to be a part of a team that is dedicated to changing the way primary care is practiced today with no hassles of Insurance Billing. We need superstars that want to rise to the top. Reach out to us if you want the opportunity to be a part of the future of healthcare as we have yet-to-know it.
Job Type: PRN