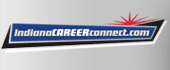 Job Information
Mercy Medical Center Clinton

Surgical Technologist - Orthopedics - Full Time

in

Mishawaka Medical Center - Mishawaka

,

Indiana
Employment Type:
Full time
Shift:
Description:
Minimum: $21.49 Maximum: $30.98
JOB SUMMARY
Prepares for scheduled operations and arranges sterile set-up of instrument table according to established procedures. Assists surgeons by passing instruments and supplies, holding retractors and anticipating surgeons' needs during course of surgery. Cleans operating room and stores equipment and supplies.
JOB DUTIES
Actively demonstrates the organization's mission and core values, and conducts oneself at all times in a manner
consistent with these values.
Knows and adheres to all laws and regulations pertaining to patient health, safety and medical information.

Scrubs for cases according to established sterile procedures and changes into operative clothing; dons sterile gown and gloves and assists surgeons with same.

Prepares for scheduled operative procedure by arranging sterile set-up of instrument table with linens, instruments and sutures required for specific procedures according to surgeons' preference. Assists nurse with counting of sponges.

Assists surgeons with draping and positioning patient.

Passes instruments, sponges, sutures and other sterile supplies and equipment to surgeons and assistants during
procedures, holds retraction devices and acts to anticipate and respond to surgeons' needs during course of surgery.
Receives surgical specimens, places same in preservative solutions, and notifies circulating nurse of source of material.

Counts sponges, needles and instruments used during surgery before closing, and assists with sterile dressing of
operative site following closing.
Cleans operating room according to established procedures following each case by removing drapes, replacing
hamper and trash bags, disposing of used supplies, cleaning and returning equipment to appropriate storage areas,
and so forth.
Washes delicate instruments requiring special handling and wraps instruments in preparation for gas or steam sterilizing.

Performs related clerical and service duties such as answering telephones, relaying messages, booking cases, transporting patients to and from surgery, requisitioning supplies, and so forth.

Performs other duties consistent with purpose of job as directed.
JOB SPECIFICATIONS AND CORE COMPETENCIES
Education: High School graduate with formal training as a surgery tech. Associates in allied health surgical technology
preferred.
Licensure: Surgical Technologist certification required, unless Surgical Technologist program was completed prior to
Those who completed prior to 2009 will be required to obtain certification within 90 days of hire. CPR certification on hire or able to obtain within 60 days.
Experience: 2 years in operating room as a surgical technologist.
Other Job Requirements:
Knowledge of operating room procedures.
Knowledge of patient safety procedures.
Skilled in effective participation on surgical team.
Skilled in safety and infection control procedures.
Skilled in equipment maintenance.
Assigned hours within your shift, starting time, or days of work are subject to change based on departmental and/or
organizational needs.
Trinity Health's Commitment to Diversity and Inclusion
Trinity Health employs about 133,000 colleagues at dozens of hospitals and hundreds of health centers in 22 states. Because we serve diverse populations, our colleagues are trained to recognize the cultural beliefs, values, traditions, language preferences, and health practices of the communities that we serve and to apply that knowledge to produce positive health outcomes. We also recognize that each of us has a different way of thinking and perceiving our world and that these differences often lead to innovative solutions.
Trinity Health's dedication to diversity includes a unified workforce (through training and education, recruitment, retention and development), commitment and accountability, communication, community partnerships, and supplier diversity.
Trinity Health is one of the largest multi-institutional Catholic health care delivery systems in the nation, serving diverse communities that include more than 30 million people across 22 states. Trinity Health includes 94 hospitals, as well as 109 continuing care locations that include PACE programs, senior living facilities, and home care and hospice services. Its continuing care programs provide nearly 2.5 million visits annually.
Based in Livonia, Mich., and with annual operating revenues of $17.6 billion and assets of $24.7 billion, the organization returns $1.1 billion to its communities annually in the form of charity care and other community benefit programs. Trinity Health employs about 133,000 colleagues, including 7,800 employed physicians and clinicians.
Committed to those who are poor and underserved in its communities, Trinity Health is known for its focus on the country's aging population. As a single, unified ministry, the organization is the innovator of Senior Emergency Departments, the largest not-for-profit provider of home health care services — ranked by number of visits — in the nation, as well as the nation's leading provider of PACE (Program of All Inclusive Care for the Elderly) based on the number of available programs. For more information, visit www.trinity-health.org at http://www.trinity-health.org/ . You can also follow @TrinityHealthMI on Twitter.