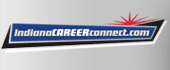 Job Information
Mercy Medical Center Clinton

Staffing Coordinator - Full Time - Mishawaka Medical Center

in

Mishawaka Medical Center - Mishawaka

,

Indiana
Employment Type:
Full time
Shift:
Day Shift
Description:
JOB SUMMARY
Responsible for supporting and assisting the department leaders in coordination of patient care personnel to meet anticipated needs. Maintains utilization of the Float Pool staff, First Choice Staff and Agency Staff for the Nursing Office. Maintains records current. Performs Superuser duties of Kronos or Dimensions for the ministry. Teaches staffing computer software to new employees and supports education of the system to all staff. Reports to the Administrative Director, Nursing Services.
JOB DUTIES
Actively demonstrates the organization's mission and core values and conducts oneself at all times in a manner consistent with these values.

Knows and adheres to all laws and regulations pertaining to patient health, safety and medical information.

Demonstrates strong ability to prioritize and complete assignments with minimal supervision. 4. Demonstrates knowledge of patient safety plan and hospital policies and procedures. Promotes a safe environment at all times.

Coordinate schedules, looking ahead at least three days for staffing vacancies. Works in conjunction with the Nursing Supervisor to find and secure staffing for areas in need.

Completes staffing sheets for all inpatient Units/ED. Sheets will be three days ahead at all times.

Organizes daily staffing sheets and monitors staffing every four hours identifying critical deficits and communications needs to the Nursing Supervisor to deploy resources to the areas of greatest need.

Supports the Director in maintaining Trinity Agency software.

Prepares reports related to vacancy rates, hires and terminations in the Nursing division.

Ensures attendance and Low census information is uniformly tracked by each Nursing unit. Keeps all records up to date including but not limited to attendance and low census.

Manages multiple tasks while maintaining flexibility in response to nursing manager's needs.

Effectively assists the department leaders in accurate staffing. Reports needs to Adm Director and Nursing supervisors of immediate needs. Communicates with the nursing IP units for future needs.

Functions as a resource for all clinical departments and maintains frequent communication with Patient Placement Coordinators, Unit Managers, Clinical Supervisors and Nursing Supervisors.

Competes special assignments from the Adm Director.

Performs other duties consistent with purpose of job as directed.
JOB SPECIFICATIONS AND CORE COMPETENCIES
Education: High school diploma. Associate's degree from an accredited college preferred.
Licensure: None.
Experience: Three years of experience working in healthcare. Excellent social skills and ability to work with a variety of staff in all clinical units. Demonstrates strong leadership skills. Must have typing and word processor skills.
Other Job Requirements:
Strong written/verbal communication skills.
Knowledge of computerized staffing programs helpful.
Positive communication skills and ability to work well with others.
Knowledge of staff behavior and monitoring performance.
Assigned hours within your shift, starting time, or days of work are subject to change based on departmental and/or organizational needs.
Trinity Health's Commitment to Diversity and Inclusion
Trinity Health employs about 133,000 colleagues at dozens of hospitals and hundreds of health centers in 22 states. Because we serve diverse populations, our colleagues are trained to recognize the cultural beliefs, values, traditions, language preferences, and health practices of the communities that we serve and to apply that knowledge to produce positive health outcomes. We also recognize that each of us has a different way of thinking and perceiving our world and that these differences often lead to innovative solutions.
Trinity Health's dedication to diversity includes a unified workforce (through training and education, recruitment, retention and development), commitment and accountability, communication, community partnerships, and supplier diversity.
Trinity Health is one of the largest multi-institutional Catholic health care delivery systems in the nation, serving diverse communities that include more than 30 million people across 22 states. Trinity Health includes 94 hospitals, as well as 109 continuing care locations that include PACE programs, senior living facilities, and home care and hospice services. Its continuing care programs provide nearly 2.5 million visits annually.
Based in Livonia, Mich., and with annual operating revenues of $17.6 billion and assets of $24.7 billion, the organization returns $1.1 billion to its communities annually in the form of charity care and other community benefit programs. Trinity Health employs about 133,000 colleagues, including 7,800 employed physicians and clinicians.
Committed to those who are poor and underserved in its communities, Trinity Health is known for its focus on the country's aging population. As a single, unified ministry, the organization is the innovator of Senior Emergency Departments, the largest not-for-profit provider of home health care services — ranked by number of visits — in the nation, as well as the nation's leading provider of PACE (Program of All Inclusive Care for the Elderly) based on the number of available programs. For more information, visit www.trinity-health.org . You can also follow @TrinityHealthMI on Twitter.