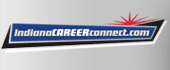 Job Information
Mercy Medical Center Clinton

Social Worker - Part Time

in

Mishawaka Medical Center - Mishawaka

,

Indiana
Employment Type:
Part time
Shift:
Day Shift
Description:
JOB SUMMARY
Provides social caseload to patients and families having difficulty in social functioning, primarily as it affects their health, refers and aids in the referral process to community agencies.
JOB DUTIES
Actively demonstrates the organization's mission and core values, and conducts oneself at all times in a manner consistent with these values.

Knows and adheres to all laws and regulations pertaining to patient health, safety and medical information.

Demonstrates orientation toward excellent customer service by conducting daily activities, communication and interactions in a cooperative, positive, and professional manner.

Provides quality and continuity of care through collaboration with other nursing staff, physician, community agencies and/or hospital personnel for patients on assigned caseload. Provides leadership and effective communication to assure that appropriate outcomes for every patient are met in the most effective and efficient manner.

Participates in case conferences identifying social problems, their severity, inter-relatedness to the medical situation, as well as, assessing a family's strengths and weaknesses, and discussing alternate methods of alleviating the situation.

Assists the patient and family to understand, accept, and follow medical recommendations, and provides services planner to restore the patient to optimum health and social adjustment within their capacity.

Utilizes resources to assist patients and families with personal and environmental difficulties which predispose towards illness and interfere with obtaining maximum benefits from medical care; works with family and community agencies to assist the patient to resume life in the community or to live with their disability.

Maintains necessary records and reports that are part of the patient's clinical records and gives progress reports to the physician and staff members as required.

Performs roles in advocacy, community organization, education and team consultation, through establishing/maintaining external clinician relationships to identify and meet patient needs.

Attends and participates in, in-services for RNs, LPNs and HHAs to help them understand how emotional problems impact physical health.

Performs other duties consistent with purpose of job as directed.
JOB SPECIFICATIONS AND CORE COMPETENCIES
Education: Knowledge of clinical practice, counseling skills and community resources normally acquired by completing a Masters of Social Work.
Licensure: Must possess a valid Indiana licensure for social work.
Experience: Minimum of one year's experience in social work in a medical facility and/or mental health program and demonstrated leadership ability required.
Other Job Requirements:
Demonstrates clear, effective communication, to include verbal, written and listening skill. Ability to promote collaboration and creativity among community agencies, resources and health care team. Demonstrates critical thinking skill. Competency in computer applications.
Assigned hours within your shift, starting time, or days of work are subject to change based on departmental and/or organizational needs.
Trinity Health's Commitment to Diversity and Inclusion
Trinity Health employs about 133,000 colleagues at dozens of hospitals and hundreds of health centers in 22 states. Because we serve diverse populations, our colleagues are trained to recognize the cultural beliefs, values, traditions, language preferences, and health practices of the communities that we serve and to apply that knowledge to produce positive health outcomes. We also recognize that each of us has a different way of thinking and perceiving our world and that these differences often lead to innovative solutions.
Trinity Health's dedication to diversity includes a unified workforce (through training and education, recruitment, retention and development), commitment and accountability, communication, community partnerships, and supplier diversity.
Trinity Health is one of the largest multi-institutional Catholic health care delivery systems in the nation, serving diverse communities that include more than 30 million people across 22 states. Trinity Health includes 94 hospitals, as well as 109 continuing care locations that include PACE programs, senior living facilities, and home care and hospice services. Its continuing care programs provide nearly 2.5 million visits annually.
Based in Livonia, Mich., and with annual operating revenues of $17.6 billion and assets of $24.7 billion, the organization returns $1.1 billion to its communities annually in the form of charity care and other community benefit programs. Trinity Health employs about 133,000 colleagues, including 7,800 employed physicians and clinicians.
Committed to those who are poor and underserved in its communities, Trinity Health is known for its focus on the country's aging population. As a single, unified ministry, the organization is the innovator of Senior Emergency Departments, the largest not-for-profit provider of home health care services — ranked by number of visits — in the nation, as well as the nation's leading provider of PACE (Program of All Inclusive Care for the Elderly) based on the number of available programs. For more information, visit www.trinity-health.org . You can also follow @TrinityHealthMI on Twitter.