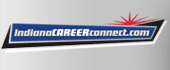 Job Information
Mercy Medical Center Clinton

Medical Office Coordinator - Family Medicine Center - Full Time - Days

in

Mishawaka Medical Center - Mishawaka

,

Indiana
Employment Type:
Full time
Shift:
Day Shift
Description:
JOB SUMMARY
Responsible for coordinating the day-to-day services of the front office or clinical back offices services within a designated Network medical practice location. The Medical Office Coordinator performs posting, charge entry, and guided supervising functions. Services as the PCO Coordinator.
JOB DUTIES
Actively demonstrates the organization's mission and core values, and conducts oneself at all times in a manner consistent with these values.

Knows and adheres to all laws, accreditation standards and regulations pertaining to patient health, safety and medical information.

Serves as the point person and primary resource for the coordination of the front office or clinical back office functions within assigned practice location. Proficiently performs the necessary day-to-day job functions to effectively and efficiently operate the front office or back office. Fills in for posting, charge entry and all other job positions vacant due to employee absences or unfilled positions. 4. Participates in department processes by providing direct specific support duties such as the ordering of clinical and non-clinical supplies, performs medical receptionist and medical records clerk job duties, and or medical assistant duties depending on primary front or back office role as assigned by manager.

Actively supports the implementation of annual operational goals and objectives for assigned medical practice location. Ensures the provision and delivery of cost-effective, high quality, accessible and efficient customer oriented service delivery by physicians and associates of assigned practice location(s). Prepares all office referrals and documentation required by physicians. Downloads dictation and reconciles outstanding dictation for each physician. Schedules referrals.

Prepares and/or coordinates all patient termination letters. Calls prescriptions to the pharmacy and notifies patient. Retrieves messages from the refill line. Serves as PCO coordinator.

Participates in new employee interview processes, orientation, and employee training and employee competency assessments as requested by Manager or Supervisor.

Assures the accurate completion of all required work activities associated with front office, clinical back office, and medication room and/or staff responsibilities.

Ensures that current policy and procedures are utilized in the daily performance of front office or clinical back office duties by self and assigned staff. Assists in the provision of direct training and coaching to staff in assigned area or responsibility or location, assuring staff knowledge and understanding of all job related policies, procedures and standards of service.

Assumes responsibility, as assigned by the Manager or Supervisor, for daily staff scheduling of associates and assigns work activities utilizing variable staffing techniques, cross-training methodologies and cost benefit analysis processes for assigned area(s) of responsibility or location(s). Assists the Manager or Supervisor in ensuring that work systems, workflow and staffing systems promote timely, efficient and cost effective service delivery and customer satisfaction.

Monitors, evaluates and audits daily operational and/or financial activities of assigned area(s) of responsibility and assures the integrity of work performed by associates. Assists the Manager or Supervisor in ensuring the maintenance of mechanical equipment, availability and adequacy of supplies and the safety of the work environment in the assigned area(s) of responsibility.

Maintains technological competencies, organization, and neatness in the work area. Completes all mandatory in-services in required timeframe. Regularly assists co-workers as needed. Utilizes resources in a manner, which reflects an understanding of proper stewardship.

May be responsible for coordinating/tracking various programs of the office such as patient training programs; and may assist in data collection and analysis of such programs for performance improvement measures.

Performs other duties and activities as may be assigned.
JOB SPECIFICATIONS AND CORE COMPETENCIES
Education: High School graduate. Previous formalized medical office training preferred. Successful work experience in a medical office setting desirable.
Licensure: None.
Experience: Demonstrated experience and responsibilities with three to five years experience in a medical office practice or ambulatory medical service setting required. Highly proficient and knowledgeable in the use of computers and Microsoft and Medical Manager software programs, procedure/diagnosis coding, clinical patient care activities, daily patient accounts and financial management procedures and customer/patient relations.
Other Job Requirements:
Possess strong skills in verbal and written communication, problem solving, staff supervision, multitasking, risk management and team performance enhancement. Promotes and fosters a positive organizational culture within medical practice location and network. Demonstrates desirable behaviors, values and culture by personal example.
Complete the checklist below to identify physical and sensory requirements, and environmental settings.
May need to occasionally travel to other SJPN locations within the three county area.
Assigned hours within your shift, starting time, or days of work are subject to change based on departmental and/or organizational needs.
Trinity Health's Commitment to Diversity and Inclusion
Trinity Health employs about 133,000 colleagues at dozens of hospitals and hundreds of health centers in 22 states. Because we serve diverse populations, our colleagues are trained to recognize the cultural beliefs, values, traditions, language preferences, and health practices of the communities that we serve and to apply that knowledge to produce positive health outcomes. We also recognize that each of us has a different way of thinking and perceiving our world and that these differences often lead to innovative solutions.
Trinity Health's dedication to diversity includes a unified workforce (through training and education, recruitment, retention and development), commitment and accountability, communication, community partnerships, and supplier diversity.
Trinity Health is one of the largest multi-institutional Catholic health care delivery systems in the nation, serving diverse communities that include more than 30 million people across 22 states. Trinity Health includes 94 hospitals, as well as 109 continuing care locations that include PACE programs, senior living facilities, and home care and hospice services. Its continuing care programs provide nearly 2.5 million visits annually.
Based in Livonia, Mich., and with annual operating revenues of $17.6 billion and assets of $24.7 billion, the organization returns $1.1 billion to its communities annually in the form of charity care and other community benefit programs. Trinity Health employs about 133,000 colleagues, including 7,800 employed physicians and clinicians.
Committed to those who are poor and underserved in its communities, Trinity Health is known for its focus on the country's aging population. As a single, unified ministry, the organization is the innovator of Senior Emergency Departments, the largest not-for-profit provider of home health care services — ranked by number of visits — in the nation, as well as the nation's leading provider of PACE (Program of All Inclusive Care for the Elderly) based on the number of available programs. For more information, visit www.trinity-health.org . You can also follow @TrinityHealthMI on Twitter.