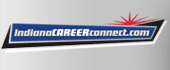 Job Information
Mercy Medical Center Clinton

Manager Operations - Select Health Network

in

Mishawaka Medical Center - Mishawaka

,

Indiana
Employment Type:
Full time
Shift:
Day Shift
Description:
Why Saint Joseph Health System?
Saint Joseph Health System is a not-for-profit, multi-hospital health system located in North Central Indiana.
Our system includes:
• 254-bed acute-care hospital at the Mishawaka Medical Center
• 58-bed acute-care hospital at the Plymouth Medical Center
• More than 85 providers in the Saint Joseph Physician Network
• Community health centers and additional points of access
• St Paul's with 316 suites for independent living, assisted living, skilled nursing care, rehabilitation and wellness and memory care
• Holy Cross with 168 suites for rehabilitation and wellness and skilled nursing care
• Trinity Tower with 84 affordable senior apartments
• VNA Home Care
At Saint Joseph Health System, our values give us strength. That character guides every decision we make - even when those decisions are complicated, costly or hard. We honor our mission to care for every man, woman and child who needs us by investing in technology, people and capabilities that allow us to set the standard for quality care.
What we offer:
• Competitive compensation and benefits packages including medical, dental and vision coverage
• Retirement savings account with employer match
• Generous paid time off programs
• Employee referral incentive program
• Tuition/professional development reimbursement
• Nursing Scholarship opportunities
Why Michiana?
The entire region offers diversity, a strong economy and a family-friendly environment with plenty to see and do. South Bend is home to the prestige University of Notre Dame. We are close in proximity to Chicago as well as to the shores of Lake Michigan. Our unique climate offers a wide variety of activities – from boating and swimming in the summer to skiing and ice skating in the winter. Learn more at visitsouthbend.com!
About the job:
Manage Account Resolution Department and risk-based claims operations, including relationship with TPA and insurance companies.
What you will do:
Actively demonstrates the organization's mission and core values, and conducts oneself at all times in a manner consistent with these values.

Knows and adheres to all laws and regulations pertaining to patient health, safety and medical information.

Directs and/or manages all activities associated with department operations, including developing and implementing policies and procedures to assure compliance to best practices, claims management services standards, state regulations, and company service requirements.

Provides active leadership to contracted TPAs and insurance companies.

Establishes and implements performance and service standards, based on industry benchmarks and best practices.

Develops and implements process and/or operational improvements to enhance efficiency and effectiveness of operations related to TPA and claims payment.

Ensures productivity meets or exceeds service and quality standards.

Creates and monitors management reports relating to the performance of TPA and claim processing operations to ensure department reaches goals and possible problems are identified early.

Establishes departmental plan with goals and objectives.

Develops departmental budget and controls costs.

Develops and maintains excellent client relationship with contracted TPA and contracted insurance companies. Participates in customer satisfaction surveys.

Facilitates the reduction of process barriers, technology constraints, or resource constraints by identifying possible issues and working with Provider Relations, Eligibility, Finance and Information Technology departments and TPA to eliminate or reduce the barrier or constraint.

Resolves all major provider, TPA and contracted health plan operations issues.

Maintains required files and records.

Manages subordinates in respective department(s). Is responsible for the overall direction, coordination, and evaluation of these department(s). Carries out supervisory responsibilities in accordance with the organization's policies and applicable laws. Responsibilities include interviewing, hiring, and training employees; planning, assigning, and directing work; appraising performance; rewarding and disciplining employees; addressing complaints and resolving problems.

Performs other duties consistent with purpose of job as directed.
What we are looking for:
Education: Knowledge of a wide range of healthcare insurance operations, data analysis and supervisory skills normally acquired by completing a Bachelor's degree in a business area.
Licensure: None.
Experience: Minimum of 3-5 years in healthcare insurance operations or healthcare operations preferred. Experience in data analysis with emphasis on interpretation for use to improve processes. Knowledge of claims adjudication systems and processes. Experience in working collaboratively to accomplish objectives, normally in a team setting.
Other Job Requirements:
Must have strong technical claims knowledge. Excellent oral and written communications skills, including presentation skills. Excellent analytical and interpretive skills, as well as strong organizational skills. Excellent interpersonal, leadership, negotiation, facilitation and motivational skills. Must maintain strict confidentiality of all patient and physician information. Must demonstrate a cooperative demeanor and be comfortable interacting with a wide variety of people. Excellent computer skills, including experience with Microsoft Office products. Ability to handle conflict and confront challenging issues in a fast paced work environment.
Assigned hours within your shift, starting time, or days of work are subject to change based on departmental and/or organizational needs.
Trinity Health's Commitment to Diversity and Inclusion
Trinity Health employs about 133,000 colleagues at dozens of hospitals and hundreds of health centers in 22 states. Because we serve diverse populations, our colleagues are trained to recognize the cultural beliefs, values, traditions, language preferences, and health practices of the communities that we serve and to apply that knowledge to produce positive health outcomes. We also recognize that each of us has a different way of thinking and perceiving our world and that these differences often lead to innovative solutions.
Trinity Health's dedication to diversity includes a unified workforce (through training and education, recruitment, retention and development), commitment and accountability, communication, community partnerships, and supplier diversity.
Trinity Health is one of the largest multi-institutional Catholic health care delivery systems in the nation, serving diverse communities that include more than 30 million people across 22 states. Trinity Health includes 94 hospitals, as well as 109 continuing care locations that include PACE programs, senior living facilities, and home care and hospice services. Its continuing care programs provide nearly 2.5 million visits annually.
Based in Livonia, Mich., and with annual operating revenues of $17.6 billion and assets of $24.7 billion, the organization returns $1.1 billion to its communities annually in the form of charity care and other community benefit programs. Trinity Health employs about 133,000 colleagues, including 7,800 employed physicians and clinicians.
Committed to those who are poor and underserved in its communities, Trinity Health is known for its focus on the country's aging population. As a single, unified ministry, the organization is the innovator of Senior Emergency Departments, the largest not-for-profit provider of home health care services — ranked by number of visits — in the nation, as well as the nation's leading provider of PACE (Program of All Inclusive Care for the Elderly) based on the number of available programs. For more information, visit www.trinity-health.org . You can also follow @TrinityHealthMI on Twitter.