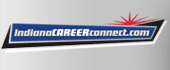 Job Information
Mercy Medical Center Clinton

Manager, Medical Office Saint Joseph Pulmonology Mishawaka

in

Mishawaka Medical Center - Mishawaka

,

Indiana
Employment Type:
Full time
Shift:
Day Shift
Description:
Why Saint Joseph Health System?
Saint Joseph Health System is a not-for-profit, multi-hospital health system located in North Central Indiana.
Our system includes:
• 254-bed acute-care hospital at the Mishawaka Medical Center
• 58-bed acute-care hospital at the Plymouth Medical Center
• More than 85 providers in the Saint Joseph Physician Network
• Community health centers and additional points of access
• St Paul's with 316 suites for independent living, assisted living, skilled nursing care, rehabilitation and wellness and memory care
• Holy Cross with 168 suites for rehabilitation and wellness and skilled nursing care
• Trinity Tower with 84 affordable senior apartments
• VNA Home Care
At Saint Joseph Health System, our values give us strength. That character guides every decision we make - even when those decisions are complicated, costly or hard. We honor our mission to care for every man, woman and child who needs us by investing in technology, people and capabilities that allow us to set the standard for quality care.
What we offer:
• Competitive compensation and benefits packages including medical, dental and vision coverage
• Retirement savings account with employer match
• Generous paid time off programs
• Employee referral incentive program
• Tuition/professional development reimbursement
• Nursing Scholarship opportunities
Why Michiana?
The entire region offers diversity, a strong economy and a family-friendly environment with plenty to see and do. South Bend is home to the prestige University of Notre Dame. We are close in proximity to Chicago as well as to the shores of Lake Michigan. Our unique climate offers a wide variety of activities – from boating and swimming in the summer to skiing and ice skating in the winter. Learn more at visitsouthbend.com!
About the job:
Responsible for planning, organizing, directing, supervising and controlling the management and delivery of quality patient care, services and operational activities within assigned medical practice location(s).
What you will do:
Actively demonstrates the organization's mission and core values, and conducts oneself at all times in a manner consistent with these values.

Knows and adheres to all laws, accreditation standards and regulations pertaining to patient health, safety and medical information.

Develops, implements and evaluates annual revenue and expense budgets for assigned medical practice location. Manages operational and business driven performance and budgetary variances.

Develops, in conjunction with medical practice site physicians, implements and evaluates annual practice marketing and physician and healthcare provider promotion plans. Develops, implements and evaluates new or modified patient care or operational support services for assigned medical practice location(s).

Develops, implements and evaluates annual operational goals and objectives for assigned medical practice location(s) compatible with network strategic plan and greater Ministry Organization goals and needs.

Ensures the provision and delivery of cost-effective, high quality, accessible and efficient customer oriented service delivery by physicians and associates of assigned practice location(s).

Responsible for the hiring of new clinical and support staff associates for assigned practice location(s) in collaboration with practice physician staff. Assures the completion of all required human resource activities related to hiring, promotion/transfer, corrective action, payroll, associate separation processes and procedures.

Ensures that newly hired and established associates receive orientation, ongoing training, skills assessment and skills maintenance for clinical, professional, business, technical and computer technology proficiencies. Provides training assessment, ongoing training or training support for associates to ensure knowledge and skills in customer relations, service excellence, safety procedures and patient care protocols.

Actively ensures patient, customer, physician and associate satisfaction with service delivery or site and organizational work environment. Promotes and fosters a positive organization culture within medical practice location(s) and network. Demonstrates desirable behaviors, values and culture by personal example.

Directs and controls scheduling of associates and assigns work activities utilizing variable staffing techniques, cross-training methodologies and cost benefit analysis processes. Ensures that work systems, workflow and staffing systems promote timely, efficient and cost effective service delivery and customer satisfaction.

Monitors, evaluates and audits daily operational and financial activities and assures the integrity of work performed by associates. Responsible for the accuracy and timeliness of patient registration, demographic information and service charge posting, ensuring that daily financial records are accurately maintained and banking transactions completed on a daily basis. Assists, as necessary, in the resolution of billing or collection problems; provides leadership and support to staff, regarding coding, billing procedures, collection processes and other necessary financial and compliance processes.

Maintains compliance by physicians, healthcare providers and associates with network work standards, policies and procedures and quality and service standards required by external agencies or accreditation bodies.

Participates in Network and Ministry Organization work groups, committees, task force groups and education/ training activities.

Duties & responsibilities include accuracy of documenting services and supplies provided to patients, including those that may produce patient charges. If designated as a Revenue Lead, additional responsibilities will include revenue reconciliation and charge-error correction as specified by departmental process and hospital policy.

Manages subordinates in respective department(s). Is responsible for the overall direction, coordination, and evaluation of these department(s). Carries out supervisory responsibilities in accordance with the organization's policies and applicable laws. Responsibilities include interviewing, hiring, and training employees; planning, assigning, and directing work; appraising performance; rewarding and disciplining employees; addressing complaints and resolving problems.

Performs other duties and activities as may be assigned
What we are looking for:
Education: Bachelor's degree or equivalent experience
Licensure: Current RN Indiana License (RN-IN) if position held by registered nurse.
Experience: Demonstrated supervisory experience and responsibilities with three to five years of progressive experience in a medical office practice or ambulatory medical service setting required. Acute healthcare management experience of two to three years in a mid to large size healthcare organization will be considered. Highly proficient in the use of computers and standard office application software programs.
Other Job Requirements:
Required to have the ability to travel to all SJPN locations within the three county area.
Possess strong skills in verbal and written communication, analytical and problem solving, staff supervision, multitasking, risk management and team performance enhancement.
Assigned hours within your shift, starting time, or days of work are subject to change based on departmental and/or organizational needs.
Trinity Health's Commitment to Diversity and Inclusion
Trinity Health employs about 133,000 colleagues at dozens of hospitals and hundreds of health centers in 22 states. Because we serve diverse populations, our colleagues are trained to recognize the cultural beliefs, values, traditions, language preferences, and health practices of the communities that we serve and to apply that knowledge to produce positive health outcomes. We also recognize that each of us has a different way of thinking and perceiving our world and that these differences often lead to innovative solutions.
Trinity Health's dedication to diversity includes a unified workforce (through training and education, recruitment, retention and development), commitment and accountability, communication, community partnerships, and supplier diversity.
Trinity Health is one of the largest multi-institutional Catholic health care delivery systems in the nation, serving diverse communities that include more than 30 million people across 22 states. Trinity Health includes 94 hospitals, as well as 109 continuing care locations that include PACE programs, senior living facilities, and home care and hospice services. Its continuing care programs provide nearly 2.5 million visits annually.
Based in Livonia, Mich., and with annual operating revenues of $17.6 billion and assets of $24.7 billion, the organization returns $1.1 billion to its communities annually in the form of charity care and other community benefit programs. Trinity Health employs about 133,000 colleagues, including 7,800 employed physicians and clinicians.
Committed to those who are poor and underserved in its communities, Trinity Health is known for its focus on the country's aging population. As a single, unified ministry, the organization is the innovator of Senior Emergency Departments, the largest not-for-profit provider of home health care services — ranked by number of visits — in the nation, as well as the nation's leading provider of PACE (Program of All Inclusive Care for the Elderly) based on the number of available programs. For more information, visit www.trinity-health.org . You can also follow @TrinityHealthMI on Twitter.