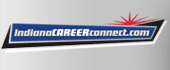 Job Information
Franciscan Health

Endoscopy Technician

in

Michigan City

,

Indiana
Endoscopy Technician
Endoscopy
Franciscan Health
3500 North Franciscan Way Michigan City, IN 46360
Call; Days/Evenings; Evenings/Nights; Holidays; Weekends
Part-Time Benefit eligible
Trade School / Certification Preferred
WHAT WE NEED
Clinical procedure support
WHO WE ARE LOOKING FOR
Physicians need reliable and efficient support in the procedure room and beyond. They need G.I. technicians who are just as comfortable passing instruments as taking patient vitals and handling specimens. Technicians that don't just handle a fast-paced day but thrive in it.
Are you able to follow well-defined instructions on the spot? Are you detail-oriented and organized? Do you work well as part of a team? We have an opportunity you're going to love.
WHAT YOU WILL DO
Demonstrate clinical competence in assisting during G.I. Lab procedures under the supervision of the registered nurse in delivering safe and effective care to the patient during a G.I. Lab procedure and the perioperative phase of care.

Assist the endoscopist during the procedure.

Clean, disinfect and sterilize of endoscopes and non-disposable endoscopy equipment, instruments and supplies.

Gather equipment, instruments and supplies for the endoscopic procedure.

Assemble equipment, instruments and supplies to be ready for use for the endoscopy procedure.

Check video monitors, equipment and scopes prior to the start of the procedure.

Remove video monitors/equipment/scopes from use, label the equipment "Out of Order" if not functional and notify the charge nurse and the endoscopy nurse of the monitor equipment/scope problem.

Maintain appropriate endoscopy supplies at PAR levels.
WHAT IT TAKES TO SUCCEED
Interact with others in a calm, friendly and caring manner.

Active listening skills and empathy toward others.

High attention to detail.

Strong organizational and analytical skills.

Follow well-defined instructions and comply with regulations, standards and procedures.

Multi-task in a fast-paced environment.

Maintain confidentiality of sensitive information.

Proficient computer skills.
WHAT WE'RE LOOKING FOR
0-1 Years Experience
License(s): Certification
Certification(s): Basic Life Support Program
Travel: Never or Rarely
EQUAL OPPORTUNITY EMPLOYER
It is the policy of Franciscan Alliance to provide equal employment to its employees and qualified applicants for employment as otherwise required by an applicable local, state or Federal law.
Franciscan Alliance reserves a Right of Conscience objection in the event local, state or Federal ordinances that violate its values and the free exercise of its religious rights.
Franciscan Alliance is committed to equal employment opportunity.
NURSING SERVICES ​​​​
Michigan City, IN, US, 46360
Part-Time Benefit eligible
Never or Rarely
employmentType: Part-Time Benefit eligible
Days/Evenings
Michigan City
IN
46360
3500 North Franciscan Way