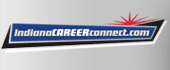 Job Information
Genex Services

Bilingual Field Nurse Case Manager (RN only)

in

Merrillville

,

Indiana
Overview
We are currently seeking a Bilingual (English/Spanish-speaking) Medical Nurse Case Manager (RN).
Responsible for assessment, planning, coordination, implementation and evaluation of injured/disabled individuals involved in the medical case management process. Works as an intermediary between carriers, attorneys, medical care providers, employers and employees to ensure appropriate and cost-effective healthcare services and a medically rehabilitated individual who is ready to return to an optimal level of work and functioning.
Responsibilities
Main responsibilities will include but are not limited to:
Uses clinical/nursing skills to help coordinate the individual's treatment program while ensuring quality, cost-effective care. Performance is monitored daily by supervisors and/or branch managers.

Serves as an intermediary to interpret and educate the individual on his/her disability, and the treatment plan established by the case manager, physicians, and therapists. Explains physician's and therapists' instructions, and answers any other questions the claimant may have to facilitate his/her return to work.

Works with the physicians and therapists to set up medical assessments to develop an overall treatment plan that ensures cost containment while meeting state and other regulator's guidelines.

Researches alternative treatment programs such as pain clinics, home health care, and work hardening. Coordinates all aspects of the individual's enrollment into the programs, and then monitors his/her progress, to ensure quality and cost-effectiveness of care and minimize time away from work.

Works with employers on modifications to job duties based on medical limitations and the employee's functional assessment. Helps employer rewrite a job description, when necessary and possible, to return the client to the workplace.

May provide testimony on litigated cases.

Coordinates injured workers' appointments and arranges and/or personally escorts him/her to the appointments.

Maintains all case documents in files ensuring a comprehensive and detailed source of information for all parties involved in the case.

Prepares detailed evaluation reports, as per account guidelines, and case recording documenting for each phase of activity as it is completed. Reports billing hours in accordance with case activity and billing practices.

Maintains phone contact with all parties involved to monitor, update, and advance case activity to ensure the progress of the case.

Compiles a case inventory monthly for submission to the branch manager to allow for proper billing and to calculate hours for bonus purposes.

Completes insurance carrier reports on a monthly (or as required) basis, as well as other necessary paperwork for the insurance company, state, or other regulatory bodies.

Maintains professionalism always despite the stressful demands of the position. Capable of maintaining close relationships among all parties involved both in person and over the phone. Must be readily available for and responsive to all parties concerned.

Acquires and maintains knowledge of developments in the medical case management field. Keeps abreast of local workers' compensation laws and regulations, as well as other issues related to the case management/managed care industry. This is also critically important in keeping licenses and certifications valid.

Participation in professional associations keeps the case manager informed of events in their field while establishing referral contacts.

May assist in training/orientation of new staff as requested.

Monitors functions assigned to non-case managers and provides input on the performance of support staff to their supervisor.

Other duties may be assigned.
Qualifications
EDUCATION:Diploma,Associate or bachelors degree in nursing or bachelors degree (or higher) in a health or human services related fieldrequired.Masters level and/or advanced study in a health-related field desired.

EXPERIENCE:Minimum of two (2) years full time equivalent of direct clinical care to consumersrequired.Workers' compensation-related experience preferred. Prior case management experience preferred.

MINIMUM QUALIFICATIONS:

A current, unrestricted license or certification to practice a health or human services discipline in a state or territory of the United States that allows the health professional to independently conduct an assessment as permitted within the scope of practice of the discipline; or

In the case of an individual in a state that does not require licensure or certification, the individual must have a baccalaureate or graduate degree in social work, or another health or human services field that promotes the physical, psychosocial, and/or vocational well-being of the persons being served, that requires:

A degree from an institution that is fully accredited by a nationally recognized educational accreditation organization;

The individual must have completed a supervised field experience, in case management, health, or behavioral health as part of the degree requirements; and

URAC-recognized certification in case management within four (4) years of hire as a case manager

CERTIFICATES, LICENSES, REGISTRATIONS: See minimum Qualifications above. Pursue URAC-recognized certification in case management (CCM, CDMS, CRC, CRRN or COHN) upon eligibility. Other state licenses/certifications as required by law. Valid driver's license required.

OTHER QUALIFICATIONS: Experience in rehabilitation services industry, vocational/occupational/industrial nursing preferred. Background in state workers' compensation law and practices desirable. Excellent interpersonal skills and phone manners. Excellent organizational skills. Ability to set priorities. Ability to work independently. Computer literacy required.

LANGUAGE: Bilingual; Able to speak, read, write English and a second language. The hiring Branch Manager based upon cultural/language need will define second language requirement.
Job ID2018-2308
CategoryField Case Management