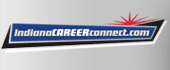 Job Information
Community Medical Services

Clinic Manager

in

Marion

,

Indiana
Clinic Manager
LocationMarion , IN
TypeFull Time
Share this posting
CLINIC MANAGER JOB SUMMARY
Responsible for the smooth daily operation of the clinic. Manages, maintains, and coordinates the clinic staff and the clinic facility. Provides clinical oversight and training of staff under direct supervision of Clinical Coordinator. Maintains clinic census base. Responsible for providing regular orientation and training of clinicians and staff and completes clinical chart review and critique of client charts.
SUPERVISORY RESPONSIBILITIES
Administrative supervisor of staff within the clinic including: front office, clinicians, nurses, medical providers, and part time employees. Provide daily clinical oversight under direct supervision of the Clinical Coordinator for all clinical staff.
ESSENTIAL DUTIES AND RESPONSIBILITIES(Includes the following. Other duties may be assigned)
Maintains and coordinates the operation of the clinic and general oversight of staff on a daily basis. Responsible for daily needs and smooth running of assigned facility. This includes daily personnel management including initiating process to fill open positions, hiring, performance reviews and terminations, handling client concerns, or issues that arise daily from outside agencies or other CMS locations.

Works with Clinical Coordinator to fulfill staff counseling and clinical oversight requirements, chart audits, and staff supervision. Assists in treatment interventions and crisis situations. Attends and conducts required meetings: clinical staffing, clinic meeting, in-service trainings, manager's meetings and any workshop or trainings required or assigned by supervisor. Completes chart reviews for all clinical caseloads in established time lines.

Completes all Quality assurance/management reporting requirements for clinic. This includes weekly/monthly/ Quarterly reports requirements such as production reports, clinic meeting minutes, emergency preparedness drills, client outcomes surveys, safety training, clinical record reviews, diversion call log, incident/accident/death reports, employee personnel log, QM log, employee reports, chronologicals or any other required management report as requested.

Manages purchase requisitions, manages payroll, time sheets and PAN forms for clinic. Identifies and works Regional Operations Director with any human resources concerns including hiring, termination and corrective actions.

Completes Community relations requirements for location, including meeting Community relations goals and set time frames for contacts.

Manages outside agency inspections and assists in plan of corrections or audits (CARF, OBHL, RHBA, state, DEA, fire, and alarm). Main point of contact for all audits from oversight agencies.

Provides new employee orientation and training. Ensures employees complete new employee and annual training requirements.

Risk Management review and tracking- Works alongside assigned Clinical Coordinator to assist with clinic staff and client issues, grievances, appeals and complaints from clients and oversight agencies of assigned clinics.

Assists with growth of clinic and works to identify growth strategy with Regional Operations Director.

Addresses facility or program related issues immediately and devises plans to address and solve issues. Initiates, starts, follows through and completes any concerns that are identified and plan of action for follow through is monitored for completion by Clinic Manager.
COMPETENCIES
Ability to lead, supervise and manage a small staff.

Culturally competent and sensitive to clients individualized treatment needs.

Ability to develop an effective and efficient clinic team.

Ability to communicate clearly and effectively between all staff competencies and positions.

Ability to resolve personnel problems and assist in conflict resolution.

Ability to interact with clients in a friendly, helpful, and courteous manner.

Ability to resolve client altercations and manage crisis episodes.

Ability to manage budgets, finances and general financial oversight of assigned facility
QUALIFICATIONS
Understanding of budgets and finances as related to assigned facility and clinic setting

Experience in clinical/behavioral health facility management or supervisory role is a plus

Basic computer knowledge is necessary