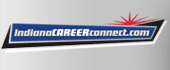 Job Information
Damar Services, LLC

Direct Support Partner

in

Marion and surrounding counties

,

Indiana
Direct Support Partner - Independent Contractor
Remarkable partners. Remarkable results.
Our Independent contractors enable people challenged by disabilities the opportunity to live more successful lives. Contractors work for clients in the community, offering recreational and life enrichment activities, including teaching self-help, daily living and social skills.
What's In IT For You? By working as a contractor with us, you get to pick which assignments are best for your schedule. We offer flexible schedules to 40-hour schedules. You provide us with what your availability is, and we will match you with work. This is an independent contractor opportunity for anyone who has ever worked as a/an: CNA, Certified Nursing Assistant, home care, staffing, PCA, personal care assistant, companion, HHA, hospital healthcare, hospice, nursing home, assisted living facility, Caregiver, and Patient Care Technician.
In this role you will be responsible for providing care to developmentally disabled individuals to promote emotional and social growth in a home setting.
Ensure all activities are designed to foster growth for each individual.
Ensure all care and services are delivered in a climate of caring and concern.
Assisting with medications.
Assist with daily Nutrition.
Full time & Part Time 2nd & 3rd Shifts available.
Weekend shifts 1st, 2nd & 3rd.
High school diploma or GED
At least 18-years old
Valid Indiana driver's license
No felony convictions or other criminal offenses
Positive attitude - with clients and caregivers
We will assist you in obtaining:
TB/Physical
CPR/First Aid