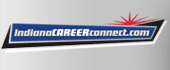 Job Information
Suburban Health Organization

Internal Medicine/Geriatrician-Witham Health Services: 2396

in

Lebanon

,

Indiana
Internal Medicine/Geriatrician-Witham Health Services: 2396
Print
2396
Witham Health Services
Lebanon, Indiana
Lauren Carrell
Laurenc@suburbanhealth.com
Internal Medicine, General
Geriatric Medicine, IM
Quick Links

Witham Health Services

Rated #3 Most Beautiful Hospitals in the US

Visit Indy

Indianapolis named top 10 best places to practice medicine!

Boone County Convention and Visitors Bureau

Lebanon School Corporation

Boone County
Overview
Witham Health Services is seeking an Internal Medicine/Geriatrician to join their team. This physician will perform Internal Medicine and Geriatrician duties as well as work as the Medical Director over nursing homes.
This opportunity is full-time either 4 or 5 days per week.
Hospital employed
Full patient load
Manageable call schedule
Open to new grad or practicing physician
Hospital Description
Witham Health Services is a 52 bed acute care facility based in Lebanon Indiana. Lebanon is located 30 minutes northwest of Indianapolis on I-65. Associated clinics are located in nearby Crawfordsville, Jamestown, Thorntown, Whitestown and Zionsville. Witham has served Boone County since 1917, but moved into a new building in 2003. Services provided include: Allergy and Sinus Center, Cancer Institute, Emergency Services, Eye Institute, GI Institute, Hospice Care, Maternity Center, Occupational Health, Pulmonology / Sleep Lab, Rehabilitation Services, Toxicology Laboratory and Transitions for Seniors.
Community Description
The city of Lebanon has much to offer. Lebanon is about twenty miles northwest of Indianapolis. Lebanon is located in Center Township and is the County Seat of Boone County. The population of Lebanon is estimated at about 13,000 residents. The Lebanon economy is diversified, including agriculture, manufacturing, service industries, and a growing high-tech sector. The community still retains a small town feel while providing an environment for business growth and development.
ShareThis