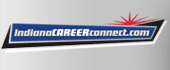 Job Information
Community Mental Health Center, Inc.

Therapist - Intake Specialist

in

LAWRENCEBURG

,

Indiana
THIS POSITION IS ELIGIBLE FOR A $4,000.00 SIGN-ON BONUS FOR 1 YEAR OF SERVICE
Community Mental Health Center, Inc. (CMHC) "Your Partner for Behavioral Health"
Community Mental Health Center, Inc. is a provider of comprehensive mental health services, offering inpatient, outpatient, home-based, school, and community-based programs to individuals and families in Dearborn, Franklin, Ohio, Ripley and Switzerland counties in Southeastern Indiana. CMHC offers a full continuum of care to individuals and families of all ages. CMHC follows the recovery model which emphasizes and supports each individual's potential for recovery. Recovery is seen as a personal journey that utilizes supportive relationships, empowerment, social inclusion, and coping skills.
Position Responsibilities: The Therapist ? Intake Specialist will provide diagnostic and therapeutic services to engage new patients in CMHC services in a trauma responsive way. The key to this role is managing functions to ensure processes are efficient and effective in integrating new patients. This position will build and maintain collaborative relationships with internal and external partners. The majority of the responsibilities for this position will be conducting assessments, determining level of care, service planning, and then accessing resources and providers to ensure quality disposition. May provide short-term therapy to a small caseload of patients.
Qualifications: Master?s degree in Mental Health Counseling, Social Work, or Marriage and Family Therapy required. Must have a license in Indiana or have the credentials to meet the requirements for licensure.
Day-to-Day Expectations:
Interviews and evaluates patients, establishes diagnoses and levels of care, and establishes treatment plans, which define the goals, treatment modalities, specific outcomes, and time frames for treatment, and is trauma responsive.

Transfers patients to appropriate providers based on level of care needs. These providers could include internal programs and services or external agencies. Engages program managers and division directors as needed to ensure prompt care for patients. Maintains list of providers who are trained in evidence based practices to make targeted referrals to specialized services.

Conducts risk assessments and triage to identify and address urgent needs, completing safety plans as needed. When there are urgent psychiatric needs, accesses those services for patients.

Provides individual or group therapy to small set of patients when needed who have short term needs and for whom this is the most effective service plan.
Administrative Supervisor: The administrative supervisor is the Program Manager within the Outpatient Services Program.
Job Location: Lawrenceburg, Indiana
Benefits Offered: CMHC offers a comprehensive benefits package. Depending on the number of hours worked, employees can receive the following benefits:
Health and Dental Insurance, including Rx (must work at least 30 hours per week)Flexible Spending Account (FSA) (must work at least 30 hours per week)Life and Accidental Death Insurance (must work at least 20 hours per week)Long-term Disability Insurance (must work at least 20 hours per week)Profit Sharing Plan (401k) Tuition ReimbursementWorker's CompensationGenerous Paid Time Off Benefit PlanPaid Holidays (8 days)Flexible Scheduling