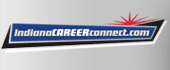 Job Information
Community Mental Health Center, Inc.

Residential Technician - Part Time - Adult Services

in

LAWRENCEBURG

,

Indiana
Community Mental Health Center, Inc. (CMHC) "Your Partner for Behavioral Health"
*2nd Shift
Community Mental Health Center, Inc. is a provider of comprehensive mental health services, offering inpatient, outpatient, home-based, school, and community-based programs to individuals and families in Dearborn, Franklin, Ohio, Ripley and Switzerland counties in Southeastern Indiana. CMHC offers a full continuum of care to individuals and families of all ages. CMHC follows the recovery model which emphasizes and supports each individual's potential for recovery. Recovery is seen as a personal journey that utilizes supportive relationships, empowerment, social inclusion, and coping skills.
Position Responsibilities: The Residential Technician will monitor the health, welfare and behavior of persons residing in the Residential facility and assist residents in carrying out activities of daily living (ADL) within the structure of the Residential program.
Qualifications: High school diploma or equivalent required with some experience working with people with disabilities (preferably in a health care setting) and demonstrated good communication skills in one-on-one situations and within a team setting. Some college experience and education is preferred.
Day-to-Day Expectations:
Supervises and trains residents in accomplishing their established treatment goals, including but not limited to, activities of daily living (ADL,) money management, personal relationships, vocational, educational or leisure activities, etc.

Responds appropriately to potential or actual crisis situations, through the use of appropriate crisis intervention techniques.

Monitors and records medications taken by residents in accordance with their prescribed treatment plan and rules of the facility and program.

Monitors and maintains the health, safety, emergency and program standards of the facility.

Transports clients as assigned.
Administrative Supervisor: The administrative supervisor is the Facility Manager within the Housing Program.
Job Location: 281 Bielby Road, Lawrenceburg, Indiana
Benefits Offered: CMHC offers a comprehensive benefits package. Depending on the number of hours worked, employees can receive the following benefits:
Health and Dental Insurance, including Rx (must work at least 30 hours per week)Flexible Spending Account (FSA) (must work at least 30 hours per week)Life and Accidental Death Insurance (must work at least 20 hours per week)Long-term Disability Insurance (must work at least 20 hours per week)Profit Sharing Plan (401k) Tuition ReimbursementWorker's CompensationGenerous Paid Time Off Benefit PlanPaid Holidays (8 days)Flexible Scheduling