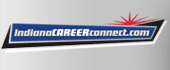 Job Information
Community Mental Health Center, Inc.

Housekeeping Technician

in

Lawrenceburg

,

Indiana
Community Mental Health Center, Inc. (CMHC) "Your Partner for Behavioral Health"
Community Mental Health Center, Inc. is a provider of comprehensive mental health services, offering inpatient, outpatient, home-based, school, and community-based programs to individuals and families in Dearborn, Franklin, Ohio, Ripley and Switzerland counties in Southeastern Indiana. CMHC offers a full continuum of care to individuals and families of all ages. CMHC follows the recovery model which emphasizes and supports each individual's potential for recovery. Recovery is seen as a personal journey that utilizes supportive relationships, empowerment, social inclusion, and coping skills.
Position Responsibilities:
The Housekeeping Technician will maintain CMHC facilities in a sanitary, orderly and attractive condition.
Qualifications
High school diploma or equivalent is preferred, ability to follow oral and written instructions, good physical condition to permit performing duties requiring moderate physical exertion and exposure to various cleaning solutions.
Day-to-Day Expectations:
Cleans Bielby Road facility, Rising Sun and Dearborn County Offices in accordance with agency policies and procedures and regulations of reviewing agencies.

Washes furnishings, walls, kitchen cabinets, windows, floors, carpets, light fixtures and equipment with special cleaning solutions and disinfectants.

Cleans window sills, blinds, floors, furniture, pictures, with dust cloths and vacuum cleaner.

Empties and cleans trash baskets and arranges furniture and equipment in an orderly manner.

Scours and polishes sinks, tubs, mirrors, refrigerators, stoves and similar equipment, replenishing supplies of soap, towels and other dispensable items.

Removes trash from buildings and carriers to dumpster.

Monitors lobbies/waiting rooms to ensure they maintain a clean, neat and professional appearance at all times.

Documents infection control precautions used in accordance with regulator agencies? rules and regulations.

Monitors? cleaning supply inventory and advises the Maintenance/Environmental Coordinator when reordering is necessary; e.g., cleaning solutions, soap, toilet tissues, mop heads, etc.

Runs errands as assigned.

Maintains, utilizes and stores housekeeping equipment and supplies in a responsible and orderly manner in accordance with agency policies and procedures and with regulations of other regulatory agencies.

Reports mechanical failures or negative conditions to supervisor when observed in assigned work areas.

Maintains awareness of latest cleaning methods for infection control and attends in-services annually to enhance awareness in this area.

Launders cleaning cloths as needed.
Administrative Supervisor: The administrative supervisor is the Coordinator of Maintenance and Housekeeping/
Benefits Offered: CMHC offers a comprehensive benefits package. Depending on the number of hours worked, employees can receive the following benefits:
Health and Dental Insurance, including Rx (must work at least 30 hours per week)Flexible Spending Account (FSA) (must work at least 30 hours per week)Life and Accidental Death Insurance (must work at least 20 hours per week)Long-term Disability Insurance (must work at least 20 hours per week)Profit Sharing Plan (401k) Tuition ReimbursementWorker's CompensationGenerous Paid Time Off Benefit PlanPaid Holidays (8 days)Flexible Scheduling