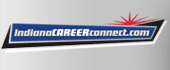 Job Information
Indiana University Health

Technologist-Surgical First Assistant (11003 Operating Rooms)

in

Lafayette

,

Indiana
Overview
Provides service and support as a clinical expert before, during, and after surgical procedures. Ensures the presence and proper arrangement of surgical equipment, supplies and instrumentation in the operating room prior to each operation and to maintain readiness for emergency procedures at all times. Provides first line assistance to the surgeon in the operating room as allowed by professional and legal standards. Assists in positioning of the patient and the turnover of the operating room after the procedure ensuring proper routing and/or processing of all specimens, equipment, instrumentation and supplies. Works as a member of the surgical team with surgeons, anesthesiologists, registered nurses, and other surgical personnel. Trains colleagues on various skills and tasks. Acts as a resource or mentor to colleagues with less experience.
• Requires High School Diploma/GED. Associate's Degree preferred.
• Requires certification as a Certified First Assistant obtained from the NBSTSA.
• Requires certification as a Certified Surgical Technologist obtained from the NBSTSA.
• Requires Basic Life Support Certification.
• Requires the ability to resource advanced technology.
• Requires documentation of 25 Contact Hours of Continuing Education.
• Requires knowledge of name and function of surgical equipment and instrumentation.
• Requires strict adherence to policies and regulations regarding maintenance of sterile field. Requires a minimum of 2 years relevant experience. REQNUMBER: 307991