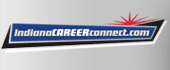 Job Information
UnitedHealth Group

Radiologic Technologist - Lafayette, IN - $2,000 Sign On Bonus!

in

Lafayette

,

Indiana
Careerswith MedExpress. At MedExpress, we believe in delivering quality, convenient, affordable health care and exceeding our patients' expectations. Our neighborhood medical centers are open every day from 8-8 with a full medical team and no appointments necessary to help patients get in, get healthy, and get back to what's really important. We provide a broad scope of services including urgent care, basic wellness and prevention, and employer health services. As part of the Optum and UnitedHealth Group family of businesses, we're working together to help people live healthier lives and to help the health system work better for everyone. You can become part of our elite team almost anywhere with 250 MedExpress centers across the country and two administrative offices in Morgantown, WV and Pittsburgh, PA. Join us and start doing your life's best work.(sm)
The radiologictechnologist (X-ray technologist, X-ray tech) is responsible for performing all radiology services and other basic nursing duties as assigned. In addition, they ensure the well-being of patients and provide a positive, supportive environment while working in conjunction with physicians, advanced practice clinicians, front office and clinical staff.
Primary Responsibilities:
Completeprovider orders per state and provider regulations

Perform accurate X-rays as ordered by the provider whilepracticing radiation safety precautions to include ALARA

Prepare and transmit images to the radiologist forover-read, and report over-read results to providers

Retrieve and archive radiographic reports

Create/Burn CD's in compliance with HIPAA regulations

Perform detailed and accurate data collection duringclinical intake of patients to include taking and recording vital signs andpatient history

Assist patients as needed with walking, transfer,specimen collection, exam prep, etc.

Complete occupational health testing including suchservices as urine drug screens, breath alcohol testing, hair testing andphysicals

Complete patient referrals and patient callbacks daily

Proper, concise and complete EMR documentation and paperbased documentation for all assessments and procedures

Other basic nursing duties as assigned such as new modelsof care and new types of procedures, etc.
This role is center-based and requires working in a clinical setting. The noise level is moderate and there is a potential for exposure to infectious diseases and blood-borne pathogens. It requires the ability to stand and sit for hours at a time (with some bending and stooping), ability to use manual dexterity in relation to clinical requirements, and ability to lift 50 lbs. Hours may vary based on location, patient volume, and business needs.
You'll be rewarded and recognized for your performance in an environment that will challenge you and give you clear direction on what it takes to succeed in your role as well as provide development for other roles you may be interested in.
RequiredQualifications:
Graduate of an accredited school of Radiologic Technology

Current, accredited ARRT and State license

Maintain CEU/CME's as applicable for licensure
PreferredQualifications:
2+ years clinical experience in related field

Ability to perform venipuncture and lab specimencollections experience

Urgent care experience

Comfortable working independently without the support ofanother radiologic technologist

Experience performing all standard radiographic studieson pediatric and geriatric patients

Experience with computed and digital radiography

Experience with taking patient vitals

Experience performing venipuncture and lab specimencollection

Experience performing point of care testing (i.e. rapidstrep, rapid flu, and urinalysis)

Experience performing employer health services (i.e.urine drug screen, breath alcohol testing, DOT examinations)

Experience documenting in electronic medical records andPACS
Proofof immunity to vaccine-preventable diseases is an employment requirement.
© 2019 OptumCare. All rights reserved.
OptumCare is committed to creating an environment where physicians focus on what they do best: care for their patients. To do so, OptumCare provides administrative and business support services to both its owned and affiliated medical practices which are part of OptumCare. Each medical practice part and their physician employees have complete authority with regards to all medical decision-making and patient care. OptumCare's support services do not interfere with or control the practice of medicine provided by the medical practices of any of their physicians.
Diversitycreates a healthier atmosphere: OptumCare and its affiliated medical practicesare Equal Employment Opportunity/Affirmative Action employers and all qualifiedapplicants will receive consideration for employment without regard to race,color, religion, sex, age, national origin, protected veteran status,disability status, sexual orientation, gender identity or expression, maritalstatus, genetic information, or any other characteristic protected by law.
OptumCareand its affiliated medical practices is a drug-free workplace. Candidates arerequired to pass a drug test before beginning employment.
JobKeywords: Radiology, Radiologic Technologist, RT, MedExpress, Lafayette, IN
UnitedHealth Group