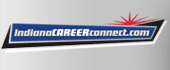 Job Information
Indiana University Health

Patient Transporter

in

Lafayette

,

Indiana
Overview
Are you seeking a role where your efforts will improve the lives and experiences of our patients? Look no further! In this position, you will be making a difference every day. A Patient Transporter transfers patients to and from the point of service. This may include admissions, discharges, ancillary and other service areas and perform varied patient/equipment handling duties. We are looking for someone who is passionate about helping others.
As part of an award winning hospital system, our roles include:
Excellent benefits for part time and full time positions

Competitive pay

Development opportunities & tuition reimbursement
Apply today and become part of the IU Health team!
• High school graduate or an equivalent combination of education experience from which comparable job knowledge can be acquired; to include graduates from an approved IU Health transition-to-work program.
• Requires training in all assigned competencies such as but not limited to patient oxygen equipment and monitoring of levels and amounts, patient lifting and transfers, and infection control policies.
• Requires the ability to follow oxygen transport policy and procedures, including attaching and monitoring of oxygen tank levels during transport.
• Must have the ability to frequently work in a standing position and do large amounts of walking.
• Must have the ability to lift up to 50 lbs. and be able to stoop, bend and twist while handling these weights.
• Must have the ability to use repetitive motions such as grasping, fine manipulating, medium dexterity, forearm/wrist rotation movement area used daily.
• Must have the ability to perform the basic patient lifting through in-service for proper technique.
•No experience required. REQNUMBER: 306572