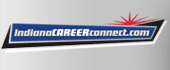 Job Information
Oconomowoc Residential Programs

Kitchen Assistant

in

Lafayette

,

Indiana
IMMEDIATE OPENINGS NEW STARTING PAY IS $12.50/hr!!!
SUPERVISION: Kitchen Supervisor
ESSENTIAL FUNCTIONS LISTED BUT NOT LIMITED TO: Helping prep all meals and snacks, Clean kitchen and utensils, put away deliveries.
WORKING CONDITIONS:
Physical Requirements:

Must be able to implement agency-approved physical intervention techniques as trained by T.C. Harris with the ability to manage students up to 150 pounds frequently and in excess of 200 pounds occasionally.

Bending, twisting, reaching, lifting, walking, standing, running, squatting, and bilateral manual dexterity to perform as described above. This requires you to be able to go from a standing, knelling or crouching position into a sitting position without assistance while possibly restraining a student.

Ability to supervise, monitor and effectively communicate with students in a variety of communication styles and abilities.

Ability to stay awake during assigned shifts.

Mental Requirements:

Ability to use good judgment, make quick decisions in the moment, and use good problem-solving skills.

Ability to stay alert during working hours.

Ability to effectively communicate with co-workers, students, guardians, case managers and other external contacts both verbally and in writing.

Ability to understand written and oral direction and to read, write, and understand English.

Ability to accurately and legibly complete all required documentation.

Ability to maintain self-composure and self-control while managing students' aggressive behavior and in chaotic and tense situations.

Ability and willingness to implement approved de-escalation and intervention techniques as trained by the company.

Requires the ability to accompany, participate with and supervise students on community outings to zoos, parks, swimming pools, trampoline park, etc..

Working/Environmental Conditions:

Fast pace and may sometimes be noisy or distracting.

Some work areas are not air-conditioned. While you are primarily indoors in temperature-controlled spaces, occasionally work
is performed outdoors.
Students' behavior can be offensive or obtrusive and may require physical intervention.

Machines, Equipment, and Tools Which May Be Used:

Home electronics-type equipment (television, VCR, stereo, etc.)

Phone

Walkie-talkie

Copy machine

Gait belt or other similar medical equipment (including digital blood pressure cuff & thermometer

Motor vehicle

Bathroom equipment (shower, toilet, hairdryer etc.)

Computer (Microsoft Word, Excel, etc.)

Exposures:

Risk of exposure to blood or other body fluids

You will have available PPE and protocols in place to protect yourself, other staff and students. Training will also be provided on these standard precautions.

No reasonably anticipated exposure to hazardous equipment, assorted chemicals, gases, vapors, or other pollutants but cleaning chemicals are available upon request.

Must have G.E.D. or high school diploma.

Must pass all background checks required by DCS.

Must have a valid Indiana Drivers License
We are an equal opportunity employer. Women and Minorities are encouraged to apply.
M/F/D/V
ID: 2020-13466
Shift: 1st and 2nd
External Company Name: TC Harris
External Company URL: https://careers.mypathcompanies.com
Street: 3700 Rome Drive