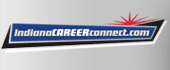 Job Information
Circle City ABA

ABA Therapist

in

Lafayette

,

Indiana
If you are looking for a predictable and routine position, do not keep reading! If you are looking for a job where every day allows you to think outside the box and encourages creativity- This could be the job for you.
How many jobs are there that you get to work with amazing children each day, build relationships and friends with your coworkers, and, most importantly, change the lives of so many all in one? Get started in the field of ABA Therapy with us and we will be dedicated to your professional development.
CIRCLE CITY ABA:
Circle City ABA provides Applied Behavior Analysis Therapy for children and adolescents diagnosed with Autism Spectrum Disorder. Circle City ABA has created a center-based environment where play meets progress through high-quality therapy, individualized treatment and behavior plans, and specialized programs. The mission of Circle City ABA is to enrich and empower children with autism through applied behavior analysis therapy.
Once you experience the remarkable program Circle City ABA has created, you will not want to return to any other job. Do not just take my word for it, reach out to us and speak to our current team members!
Why Work for Circle City ABA? Just a few of the perks of being a CIRCLE CITY ABA full-time team member are below:
Health, Dental, Vision Insurance

Competitive compensation

Paid time off

Paid training

401k Eligibility

Dedication to your professional development

Consistent hours

Various discount programs – Verizon accounts, gym memberships, attraction tickets, etc.

ABA Therapist will complete a training program set by the clinical team that will prepare the employee to become a Registered Behavior Technician. Once this exam is passed, you will have the responsibilities listed below:

Directly implementing skill acquisition and behavior intervention plans written by a supervising BCBA

Collecting accurate data for all treatment plans and behavior programs, which is then provided to the BCBA for analysis

Serves in a direct care role, consulting the BCBA regularly for additional support, training, and supervision

Adjusts interventions and/or intervention methods as instructed by the supervising BCBA when necessary

Responsible for maintaining thorough knowledge and understanding of each intervention and plan in place for each client on his/her caseload and those on assigned team

Maintains RBT credentials by completing the RBT Competency Assessment annually as per BACB guidelines

Must receive and accurately track RBT supervision hours to maintain internal and external compliance.

Annual renewal of RBT Competency Assessment and Annual Renewal form, which must be submitted and accepted by the BACB. Continuous adherence to the BACB Ethical Standards for RBT is required.

ABA Therapist Requirements:

Bachelor's Degree Preferred; High School Diploma or national equivalent will be considered commiserate upon experience.

Must be willing to obtain a valid Registered Behavior Technician Certificate with the BACB

Must be willing to undergo a pre-employment background screening process