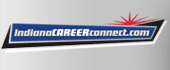 Job Information
Envision Healthcare

RN HOSPICE

in

Kokomo

,

Indiana
St. Vincent Home Health & Hospice is adding a Full-time RN to our Hospice team in Kokomo!
This position is responsible for evaluation, referrals and coordinating patient/family needs. Under physician orders, the Registered Nurse is responsible for identifying and coordinating patient/family needs and for providing preventative and supportive care to the terminally ill patient/family unit. The RN utilizes assessment, intervention and teaching skills for caring for the patient/family unit, in collaboration with the hospice team members. Provides direct care as indicated and reports to appropriate hospice team members.
Essential Duties and Responsibilities:
Actively engage in QAPI initiatives and compliance activities.

Take part in professional development to maintain qualifications for role; completes CBTs in a timely manner.

Document clinical findings clearly and in a concise manner while maintaining the patient clinical record according to practice standards.

Perform comprehensive initial and ongoing assessment of patients and families, and develop initial treatment plan, modifying as appropriate with interdisciplinary team focus. Educate the patient and family regarding terminal care.

Identify actual or potential quality/safety/ethical/legal/compliance issues and initiates appropriate intervention or referral. Updates the attending physician/IDT about changes in the patient's condition and/or plan of care.

Coordinate care with contracted facilities, discuss and initiate the written plan of care, and attend care conferences as scheduled.

Evaluates services provide by the Hospice Aide every two weeks.

Maintain productivity standards.

Promote efficiency in use of supplies and visit utilization including mileage.

Is an ambassador for the agency in daily encounters with referral sources.

Promote positive relationships with contracted facilities.

Promote a positive culture among and across the hospice team.

Promote teamwork and shared responsibility for attaining the agency mission and vision.

Active participation in meeting agency customer satisfaction goals.

Create predictability for patients by following standard practices and using KEY WORDS AT KEY TIMES to decrease caregiver anxiety.

Promote agency by always putting the patient first.

Adhere to all company policies and procedures.

Adherence to and compliance with information systems security is everyone's responsibility. It is the responsibility of every computer user to: Know and follow Information Systems security policies and procedures. Attend Information Systems security training, when offered. Report information systems security
Minimum Qualifications:
Education/Licensing/Certification:
Graduate of accredited school of nursing.

BSN preferred.

Current State Nursing License.

Possess valid driver's license, proof of insurance and access to automobile.
Experience:
Two (2) years recent clinical experience with preferred experience in the care of terminally ill patients and their families.
Knowledge and Skills:
Able to fulfill on-call requirements with immediate 24/7 availability when assigned.

Must have the ability to connect to the internet with company issued laptop from home using dialup or hi speed connection (DSL, cable or satellite).
ID (auto generated): 2020-24505
External Company Name: Envision Healthcare Systems
Street: 311 S. Berkly Rd