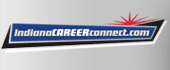 Job Information
Knipper

Pharmacist Supervisor

in

Jeffersonville

,

Indiana
Join a growing company!!!
At KnippeRx, our most valuable resource is our people. Our employees are what differentiate us most from our competition.
We want every Knipper employee to be successful in their career, to learn and grow, and to be well compensated for their efforts.
Great pay! NO weekends! Family-culture!
POSITION SUMMARY:
The Pharmacist Supervisor would have the responsibility to monitor team activity and effectiveness, work with call center management and fulfillment management to help manage workflow on the fulfillment floor as unexpected increases/decreases in volumes dictate, assist in managing inventory, handle escalations, incident reporting, expedite tickets issued by the teams and assist in the setup of new initiatives and program launches for KnippeRx. The Pharmacist Supervisor is responsible for supervision and leadership of the staff pharmacists, as well as working as a staff pharmacist. The Pharmacist Supervisor will also guide pharmacy technicians as necessary as a group. The Pharmacist Supervisor will report indirectly to the Pharmacist in Charge.
KEY AREAS OF RESPONSIBILITY:
• Demonstrate proficiency at all pharmacist and technician activities in the fulfillment and call center area.
• Ensure adequate staff available to meet the needs of patients and clients.
• Implement accuracy and productivity measurements to ensure staff pharmacists meet the standards established
• Participate in training, daily monitoring, coaching and communication to team members.
• Motivate and encourage contributors through positive communication and feedback.
• Maintain a safe distribution/production environment.
• Responsible for performing in-process inspections to ensure order accuracy on packing lines.
• Ensure equipment is utilized as intended by the manufacturer with all guards and safety devices in place.
• Assist and provide guidance to staff for handling fulfillment and shipping order escalations.
• Provide administrative support to the pharmacists and pharmacy technicians relative to department.
• Troubleshoot problems until resolved, escalating when needed and providing continuous communication of obstacles or needs related to fulfillment and call center operations for pharmacists.
• Works alongside the PIC to ensure compliance with applicable regulations, KnippeRx Standard Operating Procedures, OSHA, Boards of Pharmacy, and industry best practices.
• Accurately report on the consumption of resources (labor, materials, inventory, equipment, postage, etc…)
• Participate in all training and process improvement initiatives.
• Responsible for appropriate escalation of any incidents related to inventory or quality.
• Obtain proficiency with pharmacy management and shipping software processes and functions.
• Effective written and oral communication across multiple departments.
The above duties are meant to be representative of the position and not all-inclusive.
REQUIRED EDUCATION AND EXPERIENCE:
• Bachelor's degree with experience.
• Current unrestricted pharmacy licensure in Indiana State.
• A minimum of 3 years of practical experience as a specialty pharmacist.
• Proficient in the area of clinical interpretation; drug-drug, drug-disease, drug-food interaction and allergies
• Experience with Specialty medications, Specialty disease management program, Oncology, REMS, and LDD programs
• Demonstrated experience providing exceptional customer service.
• Demonstrated experience in leading a team of subordinates and performance management
• Ability to read, write, speak and understand the English language.
PREFERRED EDUCATION AND EXPERIENCE:
• Pharm D or Master of Science Degree in pharmacy
• Certified Specialty Pharmacist (CSP)
• Board Certification by the Board of Pharmaceutical Specialties (BPS)
• Previous HIPAA, Fraud Waste and Abuse and Confidentiality training
• Clinical monitoring experience
• Current CPR Certification
KNOWLEDGE, SKILLS & ABILITIES:
• Significant experience in clinical monitoring services.
• Excellent clinical pharmacy skills, laboratory value monitoring, and patient teaching skills
• Ability to coordinate patient care and pharmacy operations.
• Previous experience managing exempt and non-exempt personnel is preferred.
• Well-developed problem solving and decision-making skills are required to make sound and intelligent decisions with respect to business, as well as clinical issues.
• Must have strong verbal and written communication skills.
• Personal resiliency to accept changing work flows, unexpected demands, and expeditiously reallocated time and efforts to self and others.
• Experience in making fiscal decisions that positively affects the profitability of the business.
• Broad working knowledge of products, drugs, pumps, and supplies used in the community in which the company provides services for patients.
• Bilingual skills desirable (English/Spanish)
• Able to control one's own time and that of their direct reports; seeks agreement on resource allocation taking into account all stake holders; demonstrates frugality by properly preparing and adhering to budgets; seeks ways to decrease cost and/or create efficiencies.
PHYSICAL REQUIREMENTS:
• Location of job activities 100% inside
• Noise and/or vibrations exposure
• Stand and sit for prolonged periods of time
• Occasional bending or stooping
• Frequently required to reach with hands and arms.
• Frequently lift and/or move objects up to 25 pounds.
• Occasionally lift and/or move objects up to 50 pounds
Reasonable accommodations may be made to enable individuals with disabilities to perform the essential functions.
ID: 2020-1788
External Company Name: KnippeRx Inc.
External Company URL: www.knipperx.com
Street: 200 Patrol Road