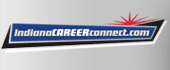 Job Information
Oconomowoc Residential Programs

Youth Support Specialist

in

Indianapolis

,

Indiana
Transitions Academy, located in Indianapolis, provides behavioral health services in a residential setting to the "at risk" adolescent population. Program offerings provide treatment services to diverse populations with emotional and behavioral health impairments. The YSS position is an integral part of a multidisciplinary treatment approach to care. The YSS position is one that requires an interactive approach to working with the youth that we serve. Components of the Servant Leadership Model are requires in order to provide a consistent approach to working with the youth that we serve.
The Youth Service Specialist will proivde direct supervision and interactive support to a diverse population of at risk youth. Through the training process, YSS staff learn the importance of strong verbal and written communication regarding resident care. Monitoring and the managing of risk is a key element of care. The YSS position is scheduled in terms of shifts and weekend options with applicable shift differentials. Attendance and timely work product is essential in order to provide consistent and stable care to the youth served.
Experience working with adolescent population in a behavioral health capacity or residential setting preferred.

Minimum educational requirements: High School diploma or GED.

Minimum 21 years of age.

Ability to work collaboratively as part of a team to ensure a positive and safe environment.

Ability to demonstrate consistent interactions that are positive, supportive and teaching in nature. This is not a position of monitoring but rather a position of monitoring and active interaction.

Effective oral and written communication skills. Residents must be able to clearly understand staff communication. Written communication must be legible and accurate in terms of content.

Ability to work in fast-paced environment and the ability to react calmly and effectively in high pressure situations.
We are an equal opportunity employer. Women and Minorities are encouraged to apply.
M/F/D/V
ID: 2019-7486
Shift: 1st
Company: Transitions Academy of Indiana
External Company URL: https://careers.mypathcompanies.com
Street: 11075 N. Pennsylvania St.