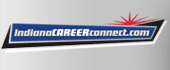 Job Information
Humana

Telephonic RN Case Manager - Bilingual Korean/English

in

Indianapolis

,

Indiana
Description
MUST BE BI-LINGUAL: KOREAN/ENGLISH (written and spoken proficiency)
MUST HAVE WA RN LICENSE
The Care Manager, Telephonic Nurse 2 , in a telephonic environment, assesses and evaluates members' needs and requirements to achieve and/or maintain optimal wellness state by guiding members/families toward and facilitate interaction with resources appropriate for the care and well being of members. The Care Manager, Telephonic Nurse 2 work assignments are varied and frequently require interpretation and independent determination of the appropriate courses of action.
Responsibilities
The Care Manager, Telephonic Nurse 2 employs a variety of strategies, approaches and techniques to manage a member's physical, environmental and psycho-social health issues. Identifies and resolves barriers that hinder effective care. Ensures patient is progressing towards desired outcomes by continuously monitoring patient care through assessments and/or evaluations. May create member care plans. Understands department, segment, and organizational strategy and operating objectives, including their linkages to related areas. Makes decisions regarding own work methods, occasionally in ambiguous situations, and requires minimal direction and receives guidance where needed. Follows established guidelines/procedures.
Job Overview
Humana At Home is a division of Humana that is dedicated to helping adults remain independent in their homes. Our nurses are titled Care Managers, because our case management services are centered on the person rather than the condition. We contact members with multiple chronic conditions as well as financial and functional barriers in order to assist them in achieving and maintaining optimum health. We provide telephonic outreach to assess and support their health, offering education, identifying resources, and helping remove barriers to achieving health and independence, while using a multidisciplinary team. All of our RN Care Managers are work at home associates, working from a dedicated home office space. Work at home care managers are responsible for meeting quality and productivity measures daily and maintaining working home internet at all time with demonstrated advanced communication and interpersonal skills.
Click here for a 'day in the life' preview of the Care Manager position
Telephonically assess Medicare, Medicaid, Commercial, and/or and Group Account members in seven domains of functioning

Evaluate member needs and requirements to achieve and/or maintain optimal wellness state

Guide members and their families toward and facilitate interaction with resources appropriate for the care and wellbeing of members

Assess member's physical, environmental and psycho-social health issues and work in collaboration with a multi-disciplinary team, employing a variety of strategies/techniques to manage appropriately and provide timely intervention
Required Qualifications
Active Registered Nurse (R.N.) license with no disciplinary action in the state of Washington & state of residence.

Seasoned professional nurse with a minimum of three years of clinical nursing experience.

Demonstrated clinical knowledge and expertise as evidenced by providing intervention to manage a variety chronic conditions, including development and implementation of individualized care planning.

Intermediate to advanced computer skills as evidenced by ability to navigate multiple systems, utilizing dual computer monitors.

Provide autonomous decision making, troubleshooting and problem solving related to periodic system issues.

Experience with Microsoft and Excel.

Proficient typing and computer navigation skills.

Capacity to manage multiple or competing priorities including use of multiple computer applications simultaneously.

Effective communication and interpersonal skills.

Effective problem solving and appropriate application of clinical knowledge

Must have a separate room with a locked door that can be used as a home-office to ensure you and your members have absolute and continuous privacy while you work.

Must possess advanced telephonic and virtual communication skills.

Must have accessibility to high speed DSL or cable modem for a home office (Satellite internet service is NOT allowed for this role); and recommended speed for optimal performance from Humana systems is 10M x 1M

Able to work 40 hours per week between the hours of 8am-8pm EST with occasional Saturdays. Work schedule to be determined after offer is made and is in EST time.

Bi-Lingual Korean/English. Must be able to speak, read and write in both languages without limitations or assistance. See below for additional information regarding testing.
Preferred Qualifications
Bachelor's (BSN) or Master's (MSN) degree in nursing or equivalent.

Previous adult chronic conditions care management.

Previous experience in care management.

Knowledge of complex care management and care management principles.

Experience with motivational interviewing.

Experience with MCG or CMS guidelines, assessment and documentation practice.

Case management certification.

Hold an active Compact nursing license
Additional Information
Work at Home - Nationwide
Our Hiring Process
We may contact you via text message and email to gather more information once we review your application. We use a software platform called Modern Hire. Modern Text, Scheduling and Video technologies allow you to interact with us at the time and location most convenient for you.
Language Proficiency Testing
Any Humana associate who speaks with a member in a language other than English must take a language proficiency assessment, provided by an outside vendor, to ensure competency. Applicants will be required to take the Interagency Language Rating (ILR) test as provided by the Federal Government.
Scheduled Weekly Hours
40
Humana