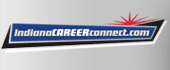 Job Information
Mid America Clinical Laboratories

Supervisor, Technical

in

Indianapolis

,

Indiana
Consider this opportunity with the MACL team working at the lab located on the St Vincent's campus on West 86th Street!
In this position, you will be providing leadership and guidance to a great team of individuals who are hungry for a mentor and coach. You will partner with the Lab Manager to cultivate talent and intelligence throughout the team and bring the team together to generate ideas for improvement. When needed, you will work on the bench to help out or provide backup to your team. No task is below you. You coach, you champion, you lead the team by example!
Your responsibilities will also include participation in CAP inspections and a heavy emphasis on Quality Control (QC) monitoring and support. You will act as a Project Manager on QC initiatives, so your experience successfully driving multiple project initiatives will be valuable in the role!
ROLE OVERVIEW:
The Supervisor functions as a technical and general leader, maintaining involvement in the day-to-day functions of the lab to ensure reliable and cost effective delivery of customer services.
EXPERIENCE/EDUCATION REQUIRED:
Baccalaureate degree in Medical Technology or other related laboratory health science
5-8 years of working experience as a bench technologist
Certified Medical Technologist, MLS (ASCP), (AMT), CT (ASCP) or equivalent
Six Sigma Green Belt preferred
SKILLS REQUIRED:
Strong understanding of laboratory accreditation standards and guidelines to meet regulatory requirements
Knowledge of Levey-Jennings charts to manage QC data
Experience leading project initiatives to successful outcomes
Well-versed in laboratory testing methods
Make sound technical and ethical decisions
Demonstrate an interest in personal development
Respects confidentiality of patient data
Functions as a member of the entire laboratory team, contributing to a positive work environment