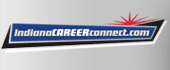 Job Information
The MENTOR Network

State Director

in

Indianapolis

,

Indiana
State Director Primary Location: IN-INIndianapolis-HR/IN Indianapolis, Hamilton Function: Management
Due to the ongoingpublic health concerns regarding COVID-19, as your application progresses, you will be asked to participate in virtual interviews. We thank you for your flexibility and understanding as we focus on the safety and well-being of those we serve, our employees, and our candidates.
Description
For Indiana MENTORand The MENTOR Network, the State Director is critical to our success and exemplifies the wonderful mission driven work we do here every day.
Indiana MENTOR is seeking a State Director to maximize the profitability of operations and ensure services provided are of highest quality. This role is responsible for managing strong relationships with payors, manages licensing and contractual agreements and ensures state meets compliance and regulatory requirements.
Essential Job Functions
Oversees the operations of a single state and manages combined revenues.
Responsible for financial performance of a state or assigned business unit; implements strategies to maximize revenue, attain operational efficiency and drive profitability; works in conjunction with financial personnel to maintain accounts payable, accounts receivable and general ledger; prepares individual state business and financial plans; provides monthly financial reporting; and approves contracts and expenses up to appropriate level of authority.
Provides leadership and develops strategy for maximizing growth within state; implements business plans and marketing strategies to grow census and improve occupancy and utilization in core services; implements strategies to anticipate new business opportunities; develops new starts; and identifies potential acquisition candidates.
Implements public strategy plan for state or assigned business units; maintains and enhances state level relations with legislative and administrative officials, advocates, and trade associations; joins and takes a leadership role with state trade associations; and assists lobbyists or outside contractors.
Develops state or business unit strategy to maintain and foster relations with consumers, families, and guardians; oversees implementation of consumer satisfaction surveys; develops enhancement plans.
Oversees development and implements state quality enhancement strategy and drives quality initiatives, coordinating Network standards, licensing requirements, and consideration for individual consumers needs.
Provides leadership and oversees state implementation of incident management protocol; ensures timely incident reporting; reviews trends, develops and implements proactive and corrective response; and oversees investigation process.
Oversees state strategy and implementation of health and safety programs including consumer and employee protection, and directs medical and nursing services and supports.
Implements state strategy to maintain compliance with Network and regulatory standards for clean, neat, safe living and working environments; and assures pleasant, age-appropriate, well-decorated home-like residential living environments.
Provides leadership including supervision of Regional Directors and regional support team; develops strategy for implementation of Network employee practices; oversees safety and workers' compensation implementation strategy; recruits and retains top talent; develops state and regional leadership teams; establishes employee orientation and training programs; and implements employment practices including hiring, termination and discipline.
Implements state licensing and compliance strategy; directs system for timely and accurate documentation; oversees implementation of Network compliance plan; reviews licensing orders; and implements proactive strategies to meet or exceed compliance.
Performs other related duties and activities as required
The MENTOR Network