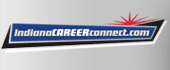 Job Information
Lilly

Sr Medical Advisor-Global Medical Affairs-Diabetes

in

Indianapolis

,

Indiana
At Lilly, we unite caring with discovery to make life better for people around the world. We are a global healthcare leader headquartered in Indianapolis, Indiana. Our 39,000 employees around the world work to discover and bring life-changing medicines to those who need them, improve the understanding and management of disease, and give back to our communities through philanthropy and volunteerism. We give our best effort to our work, and we put people first. We're looking for people who are determined to make life better for people around the world.
Responsibilities :
Through the application of scientific and medical training, clinical expertise, and relevant clinical experience, the Medical Affairs - Medical Advisor is an integral member of the medical affairs team for strategic planning in the support of launch and commercialization activities to meet patients' needs and ultimately enhance the customers' experience in interacting with the company. Specific activities include developing or contributing to the US medical plan in the therapeutic area of responsibility; new and updated labels, documents and tools supporting product pricing, reimbursement, and access (PRA), grant submissions and contracts. The Medical Advisor serves as a scientific resource for study teams, departments, and others as needed.
Core Job Responsibilities
The primary responsibility of the Diabetes - Medical Affairs physician is to provide expert medical support to all aspects of the local business, to ultimately enhance the customers' experience in interacting with the company. This includes local marketed product support (participate in the development of the "patient journey" and the strategic plan for the compound), medical support for regulatory affairs and interactions with government agencies (medical support for New and Supplemental New Drug Submissions and participating and presenting at meetings with government regulatory agencies), medical support for pricing, reimbursement and access(PRA) (providing medical guidance on the PRA plan and interacting with government PRA agencies as needed), and leading in local scientific data dissemination (leading and presenting at conferences, advisory boards, etc., and overseeing the development of the scientific content of educational programs).
Business/ customer support (pre and post launch support)
Understand and anticipate the scientific information needs of all local/regional customers (payers, patients, health care providers)

Actively address customer (payer, patient and health care providers) questions

Contribute to the development of medical strategies to support brand commercialization activities by working closely with the global Medical Affairs and brand teams, Patient Outcomes/Real World Evidence and PRA, clinical management or personnel and other cross-functional management during the development of the local business plan.

Contribute as a scientific and medical expert to activities and deliverables of the PRA organization, in particular giving clinical input and insight to develop payer partnership programs and defend the product value.

Support training of sales representatives, and other medical representatives.

Become familiar with market archetypes and potential influence on the medical interventions for the product.

Take a leadership role in defining the Patient Journey and corresponding Moments of Truth based on his/her medical knowledge. Become patient advocate, as well as a medical expert.

Understand and apply knowledge of customer insights to all customer-related activities.

Provide medical insight and training to patient support programs (for example, Diabetes Nurse Educators Service).
Scientific Data Dissemination/Exchange
Knowledge of and compliance with local laws and regulations, and global policies and procedures, compliance guidelines with respect to data dissemination and interactions with external health care professionals.

Understand and actively address the unsolicited scientific information needs of external health care professionals according to guidelines above.

Support the planning of symposia, advisory board meetings, and and/or the facilitation of other meetings with health care professionals.

Support medical information associates in preparation and review of medical letters and other medical information materials.
Basic Qualifications :
Medical Doctor or Doctor of Osteopathy. Must be board eligible or certified in a medical specialty or have completed the comparable level of post-medical school clinical training relevant to the country of hiring. U.S. trained physicians must have achieved board eligibility or certification. Foreign medical graduates in U.S. based jobs, who are not U.S. board eligible or certified may be hired directly for employment in the U.S. at the discretion of the Chief Medical Officer.

Non-U.S. trained physicians must have completed education and training at a medical school that meets the requirements of the Liaison Committee on Medical Education (LCME). For the recognized list of foreign medical schools and the disapproved list, see http://www.in.gov/pla/2799.htm
Additional Skills/Preferences :
Knowledge of drug development process relevant to country/region preferred

Demonstrated ability to balance scientific priorities with business priorities

Demonstrated strong communication,, interpersonal, teamwork, organizational and negotiation skills

Demonstrated ability to influence others (both cross-functionally and within the function) in order to create a positive working environment.

Ability to engage in domestic and international travel to the degree appropriate to support the business of the team.

Special interest and knowledge in treatment of obesity and/or NAFLD/NASH

Clinical research and clinical study experience

Demonstrated strong communication, interpersonal, teamwork, organizational and negotiation skills

Ability to engage in domestic travel to the degree appropriate to support the business of the team.

Fluent in English, verbal and written communication
Primary internal interactions include, but not limited to:
Therapeutic area directors, managers, or project managers

Product directors, managers, and associates of the brand

Clinical research staff

Statisticians

Scientific communication associates

Medical information associates

Medical liaisons

Global patient outcomes research consultants/research scientists and global patient outcomes liaisons

Regulatory directors, scientists, and associates

Sales representatives

Legal counsel

Therapeutic area physicians, global brand physicians, early phase physicians, clinical research scientists, and Regional Medical Leaders, Directors-Medical.

Corporate or regional patient safety physician(s)
External Contacts
Scientific and clinical experts, thought leaders

Lilly clinical investigators

Practicing physicians/prescribers

Regulatory agency personnel

Professional association staff and leaders

Disease advocates and lay organizations focused on relevant health issues

Formulary representatives (private and government)
Eli Lilly and Company, Lilly USA, LLC and our wholly owned subsidiaries (collectively "Lilly") are committed to help individuals with disabilities to participate in the workforce and ensure equal opportunity to compete for jobs. If you require an accommodation to submit a resume for positions at Lilly, please email Lilly Human Resources ( LillyRecruitingCompliance@lists.lilly.com ) for further assistance. Please note This email address is intended for use only to request an accommodation as part of the application process. Any other correspondence will not receive a response.
Lilly is an EEO/Affirmative Action Employer and does not discriminate on the basis of age, race, color, religion, gender, sexual orientation, gender identity, gender expression, national origin, protected veteran status, disability or any other legally protected status.
At Lilly we strive to ensure our employees are part of a team that cares about them and our shared purpose of making life better for those around the world. How do we do this? We continue to look for ways to include, innovate, accelerate and deliver while maintaining integrity, excellence and respect for people.​ We hope that you seek to join us on our journey as we create medicine and deliver improved outcomes for patients across the globe!
#WeAreLilly
Lilly