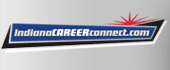 Job Information
CBRE

Sr LTS Technician - Chemist

in

Indianapolis

,

Indiana
Sr LTS Technician - Chemist
Job ID
20307
Posted
07-06-2021
Service line
GWS Segment
Role type
Full-time
Location(s)
Indianapolis - Indiana - United States of America
RESPONSIBILITIES
Under general supervision, performs moderately complex Laboratory Technical Services (LTS) functions such as system suitability checks, assay preparation and basic instrument operation that supports the customer's research and development community.
ESSENTIAL DUTIES AND RESPONSIBILITIES
Fulfills internal/external chemical requests submitted by the customers.
Executes sourcing and weighing requests submitted by the customers, which includes subdividing chemicals and library collections.
Maintains stockroom inventories according to the thresholds determined by the customer and makes recommendations regarding inventory stock levels based on throughput.
Schedules inter- and intra-site shipments of materials and maintains shipments of clinical study specimens, handling them according to the study protocol.
Completes assay experiments as required to support scientific staff. These could include system suitability checks or basic assays.
Assists in monitoring the stock inventory of the chemical and laboratory supply stockrooms.
Assists in training backup staff or counterparts on Laboratory Technical Services duties.
Provide instrument operation training/support to scientific staff. Liaise with support providers to escalate instrument performance concerns or breakdown support for resolution. Perform user level troubleshooting as required.
Performs other duties as assigned.
SUPERVISORY RESPONSIBILITIES
No formal supervisory responsibilities in this position. Provides informal assistance such as technical guidance, and/or training to coworkers. May coordinate and assign tasks to co-workers within a work unit and/or project.
QUALIFICATIONS
To perform this job successfully, an individual must be able to perform each essential duty satisfactorily. The requirements listed below are representative of the knowledge, skill, and/or ability required.
Reasonable accommodations may be made to enable individuals with disabilities to perform the essential functions.
EDUCATION and EXPERIENCE
High school diploma or general education degree (GED) required and a minimum of two years of related experience and/or training. Associates degree in scientific field of study preferred or equivalent related work experience.
CERTIFICATES and/or LICENSES
None
COMMUNICATION SKILLS
Excellent written and verbal communication skills. Strong organizational and analytical skills. Ability to provide efficient, timely, reliable and courteous service to customers. Ability to effectively present information.
FINANCIAL KNOWLEDGE
Requires knowledge of financial terms and principles. Ability to calculate intermediate figures such as percentages, discounts, and/or commissions. Conducts basic financial analysis.
REASONING ABILITY
Ability to comprehend, analyze, and interpret documents. Ability to solve problems involving several options in situations. Requires intermediate analytical and quantitative skills.
OTHER SKILLS and ABILITIES
Experience with Desktop publishing, Microsoft Office Suite and Online Help.
SCOPE OF RESPONSIBILITY
Decisions made with thorough knowledge of procedures and company policies to achieve set results and deadlines. Responsible for setting own project deadlines. Errors in judgment may cause short-term impact to co-workers and supervisor.
CBRE GWS
CBRE Global Workplace Solutions (GWS) works with clients to make real estate a meaningful contributor to organizational productivity and performance. Our account management model is at the heart of our client-centric approach to delivering integrated real estate solutions. Each client is entrusted with a dedicated leader and is supported by regional and global resources, leveraging the industry's most robust platform. CBRE GWS delivers consistent, measurably superior outcomes for our clients at every stage of the lifecycle, and across industries and geographies.
Find out more (https://www.cbre.com/real-estate-services/directory/global-workplace-solutions)
CBRE, Inc. is an Equal Opportunity and Affirmative Action Employer (Women/Minorities/Persons with Disabilities/US Veterans)
CBRE