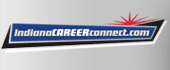 Job Information
Veterans Affairs, Veterans Health Administration

Social Worker

in

Indianapolis

,

Indiana
Summary
The Community-based Social Worker in Social Work Service services Veterans dedicated to providing community based assessments and referrals to our Veterans involved in either the Home Care Programs (HBPC-Home Based Primary Care, CHF/COPD-Congestive Heart Failure Chronic Obstructive Pulmonary Disease Programs.) or Quality Oversight (QO)
Responsibilities
Duties of the Social Worker are to include, but not limited to: The position is a dual duty type. It is dedicated to providing community based assessments and referrals to our Veterans involved in the Home Care Programs (HBPC-Home Based Primary Care, CHF/COPD-Congestive Heart Failure Chronic Obstructive Pulmonary Disease Programs.) The incumbent will work closely with the Home Care program teams to assess the Veteran in the home and ensure their needs are identified and addressed. The other duty type of the position is Quality Oversight (QO), which will be dedicated to providing oversight to our community partners providing in home services through Non-VA Care. Duties will include contacting Veterans to assess their satisfaction of services delivered as well as on site visits to survey compliance of the agencies providing services. Community-based Social Worker role: This position is assigned to provide in home assessments and referrals to designated high-risk medically complicated patients. The incumbent works in collaboration with the interdisciplinary medical and psychiatric staff. This role will complete an initial psychosocial assessment, develop a care plan focused on establishing long term psychosocial goals, ensure patient connection to primary care/specialty care, and make clinically relevant community referrals in order to sustain the Veteran's independent capacity for providing appropriate self-care of medical, psychiatric and social barriers to success. Quality Oversight role: This position is assigned to providing oversight to all Non-VA vendors providing in home services to our Veterans. Veteran Health Indiana contracts with numerous companies/agencies providing these services. The incumbent will survey our Veterans who utilize home based equipment and care, assessing their satisfaction with that equipment, care and attention they receive from the outside vendors. The QO Social Worker may assess a Veteran's satisfaction survey via telephone or in person. At the same time, the incumbent will survey and address issues with vendors and seek feedback from them regarding their ability to provide and offer care to our Veterans. Screening/Assessment and Treatment Planning/Goal Setting-The Community- based role independently provides comprehensive psychosocial assessment and integrates it into an allover plan of care in collaboration with the interdisciplinary treatment team, the Veteran, family members and significant others whenever possible; to highlight the Veteran's strengths, limitations, and internal/external supports and service needs in order to optimize the Veteran's functional status, safely maintain the Veteran in his/her home and reduce psychosocial barriers to the Veteran's ability to maintain preventative disease management. The assessment requires at least one home visit. The Quality Oversight role will provide screening and assessment via in-person of telephone of both Veterans and Non-VA Home Service agencies in efforts to assure the Veteran is receiving quality services from those agencies outside the Veterans Health Indiana VA Medical Center. The QO will assess any barriers that may exist or may hinder the Veteran's ability to have quality expectations of functional status and the ability to safely maintain in his/her home. The Community-based Social Worker will determine realistic goals along with the Veteran, family, and caregivers, and VA team members including such factors as appropriate type of intervention/level of care and steps to obtaining resources and the need for caregiver support to allow for the least restrictive level of care. The Community-based Social Worker participates in weekly interdisciplinary care planning meetings as needed. Case Management: The Community-based Social Worker will independently visit patients in their homes, monitoring their care, their psychosocial status, their adjustment to the setting and plans for either continuation of VA funded care or discontinuation and after-
care. The Quality Oversight Social worker will provide case management as needed. Though the QO is obligated to the Home Care program, if he/she observes/hears of issues Veterans are having, he/she will relay those concerns to the appropriate teams Veteran is working with through the VA. Referral to service providers: To facilitate the continuity of the Veterans' care, the Community-based Social Worker will coordinate referrals to needed VA and /or community resources, (e.g., home health care, assisted living facilities, extended care facilities/nursing homes, services available through area agencies on aging, community support groups, hospice care). Work Schedule: Monday-Friday 8:00am-4:30pm
Compressed/Flexible: Available
Telework: Available
Virtual: This is not a virtual position.
Relocation/Recruitment Incentives: Incentives are not authorized for this vacancy.
Financial Disclosure Report: Not required
Valid Driver's License required
Requirements
Conditions of Employment
Qualifications
Applicants pending the completion of educational or certification/licensure requirements may be referred and tentatively selected but may not be hired until all requirements are met. Basic Requirements: United States Citizenship: Non-citizens may only be appointed when it is not possible to recruit qualified citizens in accordance with VA Policy. Education. Have a master's degree in social work from a school of social work fully accredited by the Council on Social Work Education (CSWE). Graduates of schools of social work that are in candidacy status do not meet this requirement until the School of Social Work is fully accredited. A doctoral degree in social work may not be substituted for the master's degree in social work. Verification of the degree can be made by going to http://www.cswe.org/Accreditation to verify that the social work degree meets the accreditation standards for a masters of social work. Licensure. Persons hired or reassigned to social worker positions in the GS-0185 series in VHA must be licensed or certified by a state to independently practice social work at the master's degree level. Current state requirements may be found by going to http://vaww.va.gov/OHRM/T38Hybrid/. (Indiana Requires LCSW) Exception. VHA may waive the licensure or certification requirement for persons who are otherwise qualified, pending completion of state prerequisites for licensure/certification examinations. This exception only applies at the GS-9 grade level. For the GS-11 grade level and above, the candidate must be licensed or certified. At the time of appointment, the supervisor, chief social work or social work executive will provide the unlicensed/uncertified social worker with the written requirements for licensure or certification, including the time by which the license or certification must be obtained and the consequences for not becoming licensed or certified by the deadline. May qualify based on being covered by the Grandfathering Provision as described in the VA Qualification Standard for this occupation (only applicable to current VHA employees who are in this occupation and meet the criteria). Grade Determinations:
Social Worker, GS-9
Experience, Education, and Licensure. None beyond the basic requirements
In addition to the experience above, the candidate must, in their resume, demonstrate all of the following Knowledge, Skills, and Abilities:
(a) Ability to work with Veterans and family members from various socioeconomic,
cultural, ethnic, educational, and other diversified backgrounds utilizing counseling
skills.
(b) Ability to assess the psychosocial functioning and needs of Veterans and their
family members, and to formulate and implement a treatment plan, identifying the
Veterans problems, strengths, weaknesses, coping skills, and assistance needed.
(c) Ability to implement treatment modalities in working with individuals, families, and
groups to achieve treatment goals. This requires judgment and skill in utilizing
supportive, problem solving, or crisis intervention techniques.
(d) Ability to establish and maintain effective working relationships and communicate
with clients, staff, and representatives of community agencies.
(e) Fundamental knowledge of medical and mental health diagnoses, disabilities, and
treatment procedures. This includes acute, chronic, and traumatic
illnesses/injuries; common medications and their effects/side effects; and medical
terminology. Social Worker, GS-11
Experience and Licensure. Appointment to the GS-11 grade level requires
completion of a minimum of one year of post-MSW experience equivalent to the GS-9
grade level in the field of health care or other social work-related settings, (VA or non
VA experience) and licensure or certification in a state at the independent practice
level.
OR
Education. In addition to meeting basic requirements, a doctoral degree in social
work from a school of social work may be substituted for the required one year of
professional social work experience in a clinical setting.
In addition to the experience above, the candidate must, in their resume, demonstrate all of the following Knowledge, Skills, and Abilities:
(a) Knowledge of community resources, how to make appropriate referrals to
community and other governmental agencies for services, and ability to coordinate
services.
(b) Skill in independently conducting psychosocial assessments and treatment
interventions to a wide variety of individuals from various socio-economic, cultural,
ethnic, educational and other diversified backgrounds.
(c) Knowledge of medical and mental health diagnoses, disabilities and treatment
procedures (i.e. acute, chronic and traumatic illnesses/injuries, common
medications and their effects/side effects, and medical terminology) to formulate a
treatment plan.
(d) Skill in independently implementing different treatment modalities in working with
individuals, families, and groups who are experiencing a variety of psychiatric,
medical, and social problems to achieve treatment goals.
(e) Ability to provide consultation services to new social workers, social work graduate
students, and other staff about the psychosocial needs of patients and the impact
of psychosocial problems on health care and compliance with treatment. Preferred Experience: LCSW Preferred; Geriatric Experience Preferred References: VA Handbook 5005/120 PART II APPENDIX G39 The full performance level of this vacancy is GS 11. The actual grade at which an applicant may be selected for this vacancy is in the range of GS 9 or GS 11. Physical Requirements: The physical demands of the position involve standard office requirements such as using the telephone, retrieving files, writing reports, data entry and maintenance of computer databases, etc. Work is typically performed sitting at a desk and using a computer. This position is community based as well and therefore does require occasional travel to both patient homes and community agencies. The position requires periods of walking, standing, sitting and bending.
Education
IMPORTANT: A transcript must be submitted with your application if you are basing all or part of your qualifications on education. Note: Only education or degrees recognized by the U.S. Department of Education from accredited colleges, universities, schools, or institutions may be used to qualify for Federal employment. You can verify your education here: http://ope.ed.gov/accreditation/. If you are using foreign education to meet qualification requirements, you must send a Certificate of Foreign Equivalency with your transcript in order to receive credit for that education. For further information, visit: http://www.ed.gov/about/offices/list/ous/international/usnei/us/edlite-visitus-forrecog.html.
Additional Information
Receiving Service Credit or Earning Annual (Vacation) Leave: Federal Employees earn annual leave at a rate (4, 6 or 8 hours per pay period) which is based on the number of years they have served as a Federal employee. VA may offer newly-appointed Federal employee's credit for their job-related non-federal experience or active duty uniformed military service. This credited service can be used in determining the rate at which they earn annual leave. Such credit must be requested and approved prior to the appointment date and is not guaranteed. This job opportunity announcement may be used to fill additional vacancies. It is the policy of the VA to not deny employment to those that have faced financial hardships or periods of unemployment. This position is in the Excepted Service and does not confer competitive status. VA encourages persons with disabilities to apply. The health-related positions in VA are covered by Title 38, and are not covered by the Schedule A excepted appointment authority. Veterans and Transitioning Service Members: Please visit the VA for Vets site for career-search tools for Veterans seeking employment at VA, career development services for our existing Veterans, and coaching and reintegration support for military service members. If you are unable to apply online view the following link for information regarding an Alternate Application.