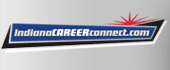 Job Information
ARAMARK

Senior Service Technician - Best Beverage Equipment Service (VCYJ) - Refreshments-Ft. Wayne, IN

in

Indianapolis

,

Indiana
Aramark (NYSE: ARMK) proudly serves the world's leading educational institutions, Fortune 500 companies, world champion sports teams, prominent healthcare providers, iconic destinations and cultural attractions, and numerous municipalities in 19 countries around the world. We deliver innovative experiences and services in food, facilities management and uniforms to millions of people every day. We strive to create a better world by making a positive impact on people and the planet, including commitments to engage our employees; empower healthy consumers; build local communities; source ethically, inclusively and responsibly; operate efficiently and reduce waste. Aramark is recognized as a Best Place to Work by the Human Rights Campaign (LGBTQ+), DiversityInc, Equal Employment Publications and the Disability Equality Index. Learn more about working here at www.aramark.com/careers or connect with us on Facebook, Instagram and Twitter.
Description
At Aramark, We Dream, We Do. As the leader in the Refreshments Industry, the Best Beverage Equipment Service division is a great place to building a rewarding career with a constantly growing team!
Our BEST beverage team provides on-site technician service, preventative maintenance, roll-outs, installs equipment remanufacturing, equipment sales (new, used, rebuilt) based in Jacksonville, AR but we have different branches across the country.
If you like daily interaction with customers and being the hero that restores caffeine fixes to sleepy office workers by repairing their coffee machine; if you don't mind tons of driving and some late nights PLUS you're technically inclined - you may be a BEST tech!
Our technicians build strong customer relationships while working on specialized equipment. We will train you on the specialized equipment.
Benefit package includes; Direct deposit, non-smoking work environment, paid holidays, sick and vacation time, medical and dental and life insurance, 401K and more!
Becoming a Best Beverage Equipment team member is a perfect opportunity to build a career with advancement opportunities. Our company culture is positive and vibrant. If you have a great ATTITUDE and are technically inclined, this may be the position for you. Appliance, HVAC and HVACR technicians are encouraged to apply!
We are looking to hire an experienced beverage equipment repair technician to join our team. Candidates should be adept at using technology to communicate with the home office using company provided iPhone and tablet. Professionalism and positive attitude are important.
Our Service Technicians are responsible for the repair and installation of beverage equipment including Keurig, Flavia, Cafection, Espresso, Bunn, Newco, Curtis, water machines and many more!
Communicate with customers and the BEST team in a professional manner

Documentation including verification of the closing calls, invoice completion, and any required customer documentation

Great attitude, dependable, honest

Ability to effectively communicate with the customers, and other employees - represent the company in a professional manner.

Strong written and oral communication skills

Ability to work independently and manage time appropriately to meet deadlines.

Should be able to use a smart phone and a laptop.

Must be flexible with scheduling, Nights, Weekends

Able to lift 50 pounds alone, be able to stoop and bend repeatedly, or stand for long periods while working on machines in a busy environment.

Able to drive extensively and stay out overnight when necessary.

Valid driver's license and clean driving record

Be able to pass a drug test at any time before or during employment.

Experience or training on any of the following equipment is preferred and will bring a higher pay rate: soda fountain, BIB machines, Bunn, Bunn-O-Matic, Wilbur Curtis, coffee or tea brewers, espresso machines or grinders, beer systems, ice machines, water filtration, Starbucks or McCafe machines, Franke, Mastrena, Verismo, etc.

Maintains a good working relationship and liaison with customers to maintain a positive image of the company.

Maintains service area and vehicle in a clean and organized condition. Follows company guidelines on safety and operates vehicle in a safe manner. Follows guidelines in the Fleet Manual.

Follows all safety standards and policies set by manufacturers and company.

Performs other related duties as assigned.
Receives general supervision from Service Manager or General Manager. Interacts with others to ensure timely and appropriate customer service and problem resolution.
Qualifications
Working knowledge in repairing small electrical appliances.

Must have the ability to learn how to connect equipment to water lines. This level of skill is normally developed through six months to one year of experience in the equipment service operations or through vocational training.

Incumbent understands, reads and writes English. Has a High School Diploma or equivalent. Must also posses good communication and customer service skills.

Incumbent must have an acceptable driving record and a qualified driver's license.

Must be able to lift half of own body weight, not to exceed 100 pounds and posses fine motor skills.

Position requires repetitive motion and overhead reaching.

Must be able to communicate verbally and drive a company van.
Aramark is an EQUAL EMPLOYMENT OPPORTUNITY/AFFIRMATIVE ACTION employer – Minority/Female/Disability/Veteran
Aramark will consider for employment qualified applicants with criminal histories in a manner consistent with the Los Angeles Fair Chance ordinance.
ARAMARK