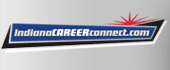 Job Information
CVS Health

Senior Pharmacy Technician- Picking LTC FT- 1530950BR

in

Indianapolis

,

Indiana
Job Description
Picking, labeling, and otherwise preparing the finished prescription as well as other light warehouse duties. May train Picking Technicians. Key Responsibilities: • Prep for the day; set up totes• Fills daily drug orders accurately and efficiently in a timely manner, under the supervision of a pharmacist.• Assists in processing returned drugs and recycle/dispose per procedure.• Review facility pre-list and prepare 30 day cards with the appropriate drug for the full fill.• Assists in monthly fills by delivering and exchanging medications to scheduled nursing home. • Assist in pre-packing frequently ordered medications, label, and store, as needed during low volume times.• Packages materials and products manually• Receives packing order and pull items to be delivered from order sheets• Determines that the correct packing materials are available at packing station• Checks packing list for accuracy • Applies labels, and stack boxes according to directions• Coordinate STAT deliveries • Ship UPS orders• Keeps record of departure times and items packed and attaches to order• Follow all applicable government regulations including HIPAA.• Other duties as assigned; Job duties may vary by location May sit, stand, stoop, bend and walk intermittently during the day. May sit or stand seven (7) to ten (10) hours per day. May be necessary to work extended hours as needed. Finger dexterity to operate office equipment required. May need to lift up to twenty-five (25) pounds on occasion. Visual acuity to see and read fine prints. Specific vision abilities required by this role include close vision, color vision and the ability to adjust focus. Must be able to hear normal voice sounds. The work environment characteristics described here are representative of those an employee encounters while performing the essential functions of this role.
Required Qualifications
Minimum (Required) Qualifications: (must be met in order to perform the job at the required level) • Ability to work at a moderate speed• Ability to read, write, speak and understand English • 6months-2 years working experience
Preferred Qualifications
· Knowledge of pharmacy policies and procedures. Previous Pharmacy Technician Experience
Education
High Schoold Diploma or equivalent
Business Overview
At CVS Health, we are joined in a common purpose: helping people on their path to better health. We are working to transform health care through innovations that make quality care more accessible, easier to use, less expensive and patient-focused. Working together and organizing around the individual, we are pioneering a new approach to total health that puts people at the heart.
We strive to promote and sustain a culture of diversity, inclusion and belonging every day. CVS Health is an equal opportunity and affirmative action employer. We do not discriminate in recruiting, hiring or promotion based on race, ethnicity, sex/gender, sexual orientation, gender identity or expression, age, disability or protected veteran status or on any other basis or characteristic prohibited by applicable federal, state, or local law. We proudly support and encourage people with military experience (active, veterans, reservists and National Guard) as well as military spouses to apply for CVS Health job opportunities.
CVS Health