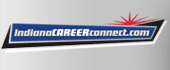 Job Information
IQVIA

Senior Clinical Project Manager (Alzheimer or Parkinson Experience Required)

in

Indianapolis

,

Indiana
IQVIA™ is the leading human data science company focused on helping healthcare clients find unparalleled insights and better solutions for patients. Formed through the merger of IMS Health and Quintiles, IQVIA offers a broad range of solutions that harness the power of healthcare data, domain expertise, transformative technology, and advanced analytics to drive healthcare forward.
Must have CRO Project Management experience leading global trials specific to CNS Studies. Focus on Alzheimer or Parkinson
JOB OVERVIEW
Senior Project Leads are an integral part of clinical trial delivery, liaising with clinical teams to improve patients' lives by bringing new drugs to the market faster. The Senior Project Lead is an essential member of the core project team leading the team and responsible for project delivery of clinical studies to meet contractual requirements in accordance with SOPs, policies and practices. Clinical Project Management is focused on project delivery, productivity and quality resulting in strong financial performance and customer satisfaction. Clinical Project leads run their own studies. The Senior Project Lead focus is on leveraging therapeutic expertise and IQVIA's suite of solutions to drive operational excellence and strategic leadership with our customers.
Responsibilities
Participate in bid defense preparations. Lead bid defense presentations in partnership with Business Development for, multiple service, multiple country and/or multi regional studies. Understand project strategy and operationalise the agreed upon approach.

Develop integrated study management plans with the core project team.

Accountable for the strategic planning and execution of clinical studies as per the contract while optimizing speed, quality and cost of delivery and ensuring consistent use of study tools and training materials and compliance with standard processes, policies and procedures.

Set objectives of the core project team according to agreed upon contract, strategy and approach, effectively communicate and assess performance.

Collaborate with other functional groups within the company where necessary to support milestone achievement and to manage study issues and obstacles.

Monitor progress against contract and prepare/present project information proactively to all stakeholders internally and externally.

Responsible for delivery and management of medium to large sized, multiple and full service, multi regional studies.

Achieve project quality by identifying quality risks and issues, responding to issues raised by project team members and

planning/implementing appropriate corrective and preventative action plans.

Serve as primary project contact with customer and own relationship with the project's key customer contact(s)

Communicate/collaborate with IQVIA business development representatives as necessary.

Build the cross-functional project team and lead their efforts

Responsible for managing cross-collaboration of the core team and

For overall project delivery to support milestone achievement and to manage study issues and obstacles.

Ensure the financial success of the project.

Forecast and identify opportunities to accelerate activities to bring revenue forward.

Identify changes in scope and manage change control process, as necessary.

Identify and communicate lessons learned and best practices to promote continuous improvement.

Adopt corporate initiatives and changes and serve as a change advocate when necessary.

Provide input to line managers of their project team members' performance relative to project tasks. Support staff development.

Mentor less experienced project team members on assigned projects to support their professional development.
MINIMUM REQUIRED EDUCATION AND EXPERIENCE
To perform this job successfully, an individual must be able to perform each essential duty satisfactorily. The requirements listed below are representative of the knowledge, skill, and/or ability required. Reasonable accommodations may be made to enable individuals with disabilities to perform the essential functions.
Experience
Typically requires 3 - 5 years of prior relevant experience.
Knowledge
Requires advanced knowledge of job area, and broad knowledge of a other related job areas, typically obtained through advanced education combined with experience.
Education
Bachelor's DegreeLife sciences or related field
Additional Work Experience
Requires greater than 7 years clinical research experience including 4 years project management experience or equivalent combination of education, training and experience.

Requires advanced knowledge of job area, and broad knowledge of a other related job areas, typically obtained through advanced education combined with experience.
Skills and Abilities
Knowledge of clinical trials - Knowledge of clinical trial conduct, and skill in applying applicable clinical research regulatory requirements i.e. ICH GCP and relevant local laws, regulations and guidelines, towards clinical trial conduct. Broad protocol knowledge.therapeutic knowledge desired. Good understanding of the competitive environment and how to communicate/demonstrate value through IQVIA solutions.

Communication - Strong written and verbal communication skills including good command of English language. Strong presentation skills.

Communication - Requires strong negotiation and customer management skills.

Problem solving - Strong problem solving skills.

Leadership - Ability to work through others to deliver results to the appropriate quality and timeline metrics, monitoring/managing performance and providing feedback.

Experience productively partnering cross functionally and with customers to advance work effectively and efficiently.

Leadership - Ability to make decisions, bringing clarity to disparate information to inform actions and drive results.

Organisation - Planning, time management and prioritization skills. Ability to organize resources needed to accomplish tasks, set objectives and provide clear direction to others.

Experience planning activities in advance and taking account of possible changing circumstances. Prioritization - Ability to handle conflicting priorities. Ability to work strategically to realize project goals, identifying and developing positive and compelling visions for the successful delivery of the project.

Quality - Attention to detail and accuracy in work.

Quality - Results-oriented approach to work delivery and output. Demonstrated learning agility and openness to learning and keeping own knowledge and skill set current and evolving.

IT skills - Good software and computer skills, including MS. Office applications including but not limited to Microsoft Word, Excel and PowerPoint.

Collaboration - Ability to establish and maintain effective working relationships with coworkers, managers and clients. Excellent customer service skills and demonstrated ability to understand customer needs. Effective mentoring and training skills, fostering learning and knowledge sharing with colleagues.

Cross-collaboration - Ability to work across geographies displaying high awareness and understanding of cultural differences. Good understanding of other IQVIA functions and their inter-relationship with Project Leadership.

Finances - Good understanding of project financials including experience managing, contractual obligations and implications.

IQVIA Core Competencies - Ability to demonstrate all IQVIA competencies (Client Focus, Collaboration, Communication, innovation, Ownership).
Standard ADA Settings
The physical demands described here are representative of those that must be met by an employee to successfully perform the essential functions of this job. Reasonable accommodations may be made to enable individuals with disabilities to perform the essential functions
Standard ADA Selection
Office Environment
Physical Demands
Physical Demand
N/A
Rarely
Occasionally
Frequently
Constantly
Sit at a desk or table with some walking, standing, bending, stooping, or carrying of light objects.
X
Use hands and fingers to handle and manipulate objects and/or operate equipment.
X
Travel Requirements
Frequency
Brief Description
Occasional travel required.
The above information on this description has been designed to indicate the general nature and level of work performed. It is not designed to contain or be interpreted as a comprehensive inventory of all duties, responsibilities, qualifications and working conditions required of employees assigned to this job. While this is intended to be an accurate reflection of the job, management reserves the right to revise the job at any time
Join Us
Making a positive impact on human health takes insight, curiosity, and intellectual courage. It takes brave minds, pushing the boundaries to transform healthcare. Regardless of your role, you will have the opportunity to play an important part in helping our clients drive healthcare forward and ultimately improve outcomes for patients.
Forge a career with greater purpose, make an impact, and never stop learning.
IQVIA is an EEO Employer - Minorities/Females/Protected Veterans/Disabled
IQVIA, Inc. provides reasonable accommodations for applicants with disabilities. Applicants who require reasonable accommodation to submit an application for employment or otherwise participate in the application process should contact IQVIA's Talent Acquisition team at workdayrecruiting@iqvia.com_ to arrange for such an accommodation.
At IQVIA, we have a vision. Where every healthcare decision is based on evidence. Where data science and human science come together to improve global health. Where new and creative solutions aren't just possible – they are expected.
Thank you for your interest in growing your career with us. It takes insight, curiosity, and intellectual courage to transform healthcare. The 56,000+ employees of the IQVIA family of companies, including Q2 Solutions, are reimagining a world without the consequences of disease. We are brave minds bringing powerful ideas to reality. At IQVIA, you can truly make an impact in an environment where you're supported to succeed.
IQVIA