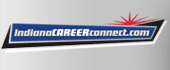 Job Information
CommonSpirit Health

RN Home Health

in

Indianapolis

,

Indiana
Overview
Community Health at Home is a full-service health care organization that believes the best place for someone to get better, and faster, is in their own home. Providing quality home health care for over 40 years through specialized home care, home infusion, home respiratory care, hospice and medical transportation services, across the country, Community Health at Home offers unique services dedicated to meeting the total needs of our patients.
Responsibilities
You are the future of Healthcare!
We're now in a "new normal" in healthcare where more and more patients are preferring to receive care in the comfort and safety of their own home. Superior innovation and technology, along with caring clinicians make this possible. Health Care Nurses are answering the call to serve humanity and their community by safely caring for patients in their own homes during these unprecedented times.
The top nursing opportunities today are with strong, established home health care providers with excellent outcomes and advanced technology.
Leverage technology to help keep you and your family safe!
A flex remote workday from your own home every week!

Care for patients in their own home in and aroundyourcommunity!

Our remote patient monitoring reinforces your individual case management!

Ensures every clinician and employee is following the most up-to-date guidelines from the CDC and public health departments.
Best Outcomes, Best Schedule, Best Technology, Easy Documentation, Competitive Pay – Let it work for YOU!
Join our Team Today!
Asa Home Health CareRN, you will truly make a difference in the lives of your patients and their families while keeping your own family safe! Your quick thinking and medical training determine the outcome and quality of a patient's life. You have to be quick, creative, and accurate. Not everyone can do this job, but you can!
Qualifications
Here's What We're Looking For:
An active RN license in the state of IN

One year of RN nurse experience

Knowledge of administering medications

The ability to think and act quickly and discern the difference between urgent vs. emergency situations

Ability to be very autonomous while still being part of a care team

Passion for excellence in quality of care

Effective leadership in collaborating with all team members including physicians and ancillary team members
If you are ready to join our team, please send us your information or reach out to a recruiter directly at513-250-6004.
Additional Responsibilities:
Demonstrates a commitment to service, organization values and professionalism through appropriate conduct and demeanor at all times.

Maintains confidentiality and protects sensitive data at all times.

Adheres to organizational and department specific safety standards and guidelines.
COVID STATEMENT:
The health and safety of our patients and employees is our top priority. We have a task force dedicated to ensuring every clinician and employee is following the most up-to-date guidelines from the CDC and public health departments.
Connect With Us!
Not ready to apply, or can't find a relevant opportunity?
to learn more about a career at CHI Health at Home and experience #humankindness.
Equal Opportunity
CHI Health at Home is an Equal Opportunity / Affirmative Action employer. All qualified applicants will receive consideration for employment without regard to race, color, religion, sex, sexual orientation, gender identity, national origin, age, disability, protected Veteran status or any other characteristic protected by law. For more information about your EEO rights as an applicant, please
If you need a reasonable accommodation for any part of the employment process, please contact us by telephone at (1-800-875-2622) and let us know the nature of your request and your contact information. Requests for accommodation will be considered on a case-by-case basis. Please note that only inquiries concerning a request for reasonable accommodation will be responded to from this telephone number.
Job ID2020-139537
Employment TypeFull Time
DepartmentHome Health and Hospice
Hours / Pay Period80
FacilityCommunity Health at Home
ShiftDay
Standard HoursMonday-Friday
Work Schedule8 Hour
LocationIN-Indianapolis
CommonSpirit Health