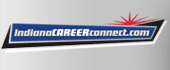 Job Information
The Salvation Army - Metro Division

Residential Treatment/Transitional Housing Treatment Tech

in

Indianapolis

,

Indiana
Overview
Provide basic monitoring of consumers during the evening/overnight period. Observe clients returning to the building, monitor curfew, conduct urine drug screens and breathalyse consumers as needed, keep consumers accountable with facility policies and expectations. Other duties include but are not limited to; maintaining safe, drug free environment
Responsibilities
Breathalyze and observe urine drug screens for consumers in current treatment programs.

Oversee activities during the evening and overnight hours assuring the consumers are in appropriate assigned areas.

Monitor hallways to assure clients remain in assigned areas.

Be available if consumers become ill during the night.

Escort consumers to and from meals and observe consumers in dining area.

Oversee and monitor morning reflections to assure optimum outcomes.

Perform searches of consumers' property when necessary or directed.

Provide caring attitude to improve consumers' potential for success.

Complete hourly bed checks to ensure RT/TH consumers remain in their assigned rooms.

Assist to ensure that living areas are meeting facility standards at all times.

When necessary, clean mattresses and pillows with disinfectant after each consumer discharge.

Complete line laundry tasks each shift.

Facilitate a comprehensive transfer of information from one shift to the next.

Attend agency wide staff meetings as scheduled.

Report maintenance repairs and services per protocol.

Complete activity recordings

Provide needed documentation regarding accomplishment of treatment goals as directed by Case Manager and/or Counselor

Attend clinical staff meetings, monthly in-service meetings and RT staff meetings

Other Administrative Duties: Maintain consumer confidentiality of all consumer information according to Federal, State, and Salvation Army Standards

Maintain attendance in accordance with agency guidelines.

Contribute to a positive work environment.

Additional duties as assigned.
Qualifications
Minimum Qualifications: Capable of communicating and interacting with people comfortably, with warmth, understanding, acceptance,
empathy, and compassion. Able to work flexible schedule including weekends and evenings as scheduled. If in recovery, must demonstrate at least two years of sobriety with evidence of emotional and social stability.
Education: High School Diploma or equivalent
Experience: ICCADA certification a plus but not required.
Certifications: Must have a valid driver's license and maintain The Salvation Army Driver's qualification standard.
Skills/Abilities: Ability to speak, write and understand English in a manner sufficient for effective communication with leadership, consumers and staff.
Job LocationsUS-IN-Indianapolis
Job ID2017-2894
of Openings2
CategoryHarbor Light
TypeRegular Part-Time