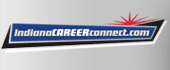 Job Information
Franciscan Health

Registered Nurse-Team Lead

in

Indianapolis

,

Indiana
Registered Nurse-Team Lead
Oncology and Hematology Specialists
Franciscan Physician Network
8111 S. Emerson Avenue, #101 Indianapolis, IN 46237
Days
Full-Time
Associates Required
WHAT WE NEED
Caring, skilled health inspirers
WHO WE ARE LOOKING FOR
Meeting the highest standards of health care requires everyday leaders who encourage good health. Caretakers who don't just administer medication, but who actively listen and assess each patient – looking the patient in the eye and letting them know that they are seen and heard and cared for. RN doesn't just stand for Registered Nurse here – it stands for Required Nurturer.
Can you accurately assess health needs and develop nursing care plans? Do you want to work in an environment where faith and compassion are valued? Have you longed for a place that values your skills and gives you a chance to grow them? If so – get ready to apply to your next job.
WHAT YOU WILL DO
Consult and coordinate with healthcare team members to assess, plan, implement, or evaluate patient care. 

Maintain accurate, detailed reports and records.

Administer medications to patients and monitor patients for reactions or side effects.

Modify patient plans as indicated by patients' responses and conditions.

Prepare patients for and assist with examinations or treatments.

Monitor, record, and report symptoms or changes in patients' conditions.
WHAT IT TAKES TO SUCCEED
Strong organizational and analytical skills.

Active listening skills and empathy toward others.

Multi-task in a fast-paced environment.

Exceptional critical thinking skills.

Strong communication skills, both verbal and written.
WHAT WE'RE LOOKING FOR
3-5 Years Experience
License(s): Basic Life Support Program; Registered Nurse
Certification(s): Not Applicable
Travel: Never or Rarely
EQUAL OPPORTUNITY EMPLOYER
It is the policy of Franciscan Alliance to provide equal employment to its employees and qualified applicants for employment as otherwise required by an applicable local, state or Federal law. Franciscan Alliance reserves a Right of Conscience objection in the event local, state or Federal ordinances that violate its values and the free exercise of its religious rights. Franciscan Alliance is committed to equal employment opportunity.
PHYSICIAN OFFICE STAFF ​​​​
Indianapolis, IN, US, 46237
Full-Time
Never or Rarely
employmentType: Full-Time
Days
Indianapolis
IN
46237
8111 S. Emerson Avenue, #101