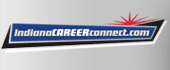 Job Information
Damar Services, LLC

Registered Nurse (RN)

in

Indianapolis

,

Indiana
At Damar, our people are remarkable! Our staff are dedicated to serving our clients to achieve remarkable results. We are a diverse team of men and women with a wide range of skills and experiences interested in careers that matter. We will provide you the training to help you not only provide the best service to our clients, but provide a place where you can fulfill your career ambitions. With competitive benefits, a culture of compassion, acceptance, innovation and fun, Damar Services offers you the opportunity to do remarkable work!
Damar is proud to be partnering with the Indiana NeuroDiagnostic Institute (located on the east side of Indianapolis) to provide specialized autism services and is seeking a Registered Nurse to beresponsible for supervising and delivering quality nursing care to all client populations while acting within the scope of nursing practice.
Some of the ways we reward our remarkable RNs...
Starting pay: $30.00 - $35.00 an hour!

Sign-on bonus: $5000 for night shift

Receive world-class training of verbal intervention & physical management techniques

Enjoy Medical, Dental and Vision Insurance options

Pay for school with up to $3,000 a year in Tuition Assistance

Save for your retirement with our 401(k) Plan Participation

Take care of loved ones through our Damar provided Life Insurance and additional voluntary options

Protect your income through Short Term and Long Term Disability Insurance options

Enjoy eligible holidays at home while getting paid with our Paid Holiday plan

Take paid time off for rest and relaxation with our PTO plan
Remarkable ways you will making a difference...
Duties for all shifts:
Follow established health-related procedures and related policies throughout all areas of Damar.

Will adhere to all policies and procedures as defined in the Employee Handbook and Damar Operational Policies and Procedures Manual.

Collect and analyze the client's physical, psychological, environmental, self-care, educational, and anticipated discharge planning needs.

Complete physical and provisional mental health assessments upon admission.

Administration of client immunizations, documentation and tracking.

Administration of TB serum, documentation, and tracking.

Administration and reconciliation of all medications, routine and as needed.

Ensure accurate preparation for administration for all routine and as needed medication for client therapeutic family time visits as needed.

Provide client and staff education, including infection control practices, hygiene, medication side effects and actions, and medication administration and compliance.

Provide client diabetic care and education.

Monitor clients following nursing unit policies and procedures.

Communicate changes in client status (legal, psychiatric, physical, medical) to the attending physician or nurse practitioner.

Communicate and obtain internal and external consents for client medication orders as needed per the physician.

Inform incoming shift of any changes/client needs to promote continuity of care.

Review client medical records for accuracy and ensure that the nursing notes and all documentation clearly reflect current status and client progress.

Collect and document client data for Department of Child Services Passport.

Comply with safety and security policies and procedures, including those regarding accidents and injuries.

Assist with physician assessment: manage and ensure timely follow up and accuracy with transcription of orders.

Adheres to all safety policies and safe work practices.

Performs assessments as needed in a timely manner and sends notifications per policy.

Maintains documentation that is accurate and legible.

Participate in weekly inter-disciplinary team meetings.

Completes and updates mandatory staff training and other licensure related items in a timely manner.

Attends mandatory staff meetings and other meetings as assigned.

Completes incident reports, including reporting any suspected exploitation, abuse, or neglect of a client.

Support internal and external customer service standards.

Takes pride and ownership in Damar's facilities and assigned work areas.
Duties for night shift:
Monthly review of physician's orders (rewrites) and medication administration records for all units.

Clean and defrost refrigerators as scheduled.

Deliver medications to nursing stations from pharmacy.

Audit charts as assigned.

Update passports as assigned
What you need to be considered...
Must have Indiana nursing license as a Registered Nurse.

Must meet and maintain background screening requirements for all Damar Programs as detailed in policy 1.HR.02 Pre-Employment and Employee Background Checks.

Successful completion of pre-employment drug screen and physical required.
Essential Job Functions:
Physical: Primary functions require sufficient physical ability and mobility to work in an office setting; to stand or sit for prolonged periods of time; to occasionally stoop, bend, kneel, crouch, reach, and twist; to lift, carry, push, and/or pull light to moderate amounts of weight (up to 35lbs); to operate office equipment requiring repetitive hand movement and fine coordination including use of a computer keyboard; to travel to other locations using various modes of private and commercial transportation; and to verbally communicate to exchange information.
Vision: See in the normal visual range with or without correction.
Hearing: Hear in the normal audio range with or without correction.
Job Posting Title: Registered Nurse (RN)
ID: 2021-5063
External Company Name: Damar Services, Inc.
External Company URL: www.damar.org
Street: 5435 E 16th St