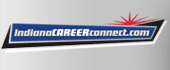 Job Information
UnitedHealth Group

Registered Nurse RN Outpatient Case Manager Healthcare WellMed Indianapolis IN

in

Indianapolis

,

Indiana
Do you have compassion and a passion to help others? Transforming healthcare and millions of lives as a result starts with the values you embrace and the passion you bring to achieve your life's bestwork.(sm)
The primary responsibility of the Case Manager is to identify, screen, track, monitor and coordinate the care of members with multiple co-morbidities and/or psychosocial needs and develop a case management care plan. They will interact and collaborate with interdisciplinary care team (IDT), which includes physicians, inpatient case managers, care team associates, pharmacists, social workers, educators, health care coordinators/managers. The Case Manager also acts as an advocate for members and their families linking them to other IDT members to help them gain knowledge of their disease process(s)and to identify community resources for maximum level of independence. The Case Manager will participate in IDT conferences to review care plan and member progress on identified goals and interventions. The Case Manager may perform telephonic and/or face-to-face assessments.
Primary Responsibilities:
Independently conductsinitial assessments within designated timeframes for members identified ashaving complex case management needs (assessment areas include clinical,behavioral, social, environment and financial).

Collaborateseffectively with IDT to establish an individualized care plan for members withinterventions to assist the member in meeting short- and long-term goals .

Engage patient,family, and caregivers to assure that a well-coordinated care plan isestablished.

Identifies memberneeds, develop care plan and prioritize goals; using evidence-based practicethe Case Manager will develop interventions while considering member barriers independently.

Make outboundcalls to assess member health status, identify gaps or barriers in care plan.

Provide membereducation to assist with self-management goals.

Make referrals tooutside sources.

Educate memberson disease process or acute condition and provide indicated contingency plan

Coordinates visitswith PCP and specialists as needed on a limited basis, performs visualassessment for skin checks on exposed skin, and conducts home safetyevaluation.

Independentlyconfers with Market MD Medical Directors and/or PCPs on a regular basisregarding Complex Care/High Risk Population members and participates indepartment huddles.

Enterstimely and accurate data into designated care management applications andmaintains audit scores of 90% or better on a monthly basis.

Adheresto organizational and departmental policies and procedures.

Takeson-call assignment as directed.

TheCase Manager will also maintain current licensure to work in state ofemployment. Decision making is based on regulatory requirements, policies andprocedures, and current clinical guidelines

Maintainscurrent knowledge of health plan benefits and provider network includinginclusions and exclusions in contract terms.

Monitorsfor quality concerns regarding member care and reports as per policy andprocedure. Performs all other related duties as assigned.
You'll be rewarded and recognized for your performance in an environment that will challenge you and give you clear direction on what it takes to succeed in your role as well as provide development for other roles you may be interested in.
Required Qualifications:
Education required:

Bachelor's degree in Nursing, and/or Associate's degree in Nursingcombined with four or more years of experience.

Current unrestricted Registered Nurselicense, specific to the state of employment.

Two or more years of diverse clinicalexperience in caring for the acutely ill patients with multiple diseaseconditions.

Two or more years of managed care and/or casemanagement experience

Knowledge of utilization management, NCQA,quality improvement and discharge planning.

Ability to read, analyze, interpretinformation in medical records and health plan documents.

Ability to problem solve and identifycommunity resources

Possess planning, organizing,conflict resolution, negotiating and interpersonal skills.

Proficient with Microsoft Officeapplications including Outlook, Word, and Excel.

Independently utilizes criticalthinking skills, nursing judgement and decision making skills. Must be able to prioritize, plan, and handlemultiple tasks/demands simultaneously.

Frequently require to stand, walk orsit for long periods

Case Management certification (CCM)or ability to obtain CCM within 12 months after the first year of employment
PreferredEducation, Experience & Skills
Experience working with psychiatricand geriatric patient populations.

Bilingual (English/Spanish) languageproficiency.
Physical & Mental Requirements:
Ability to lift up to 50 pounds

Ability to push or pull heavy objectsusing up to 25pounds of force

Ability to sit for extended periodsof time

Ability to stand for extended periodsof time

Ability to use fine motor skills tooperate office equipment and/or machinery

Ability to properly drive and operatea company vehicle

Ability to receive and comprehendinstructions verbally and/or in writing

Ability to use logical reasoning forsimple and complex problem solving
Careers with WellMed. Our focus is simple. We're innovators in preventative health care, striving to change the face of health care for seniors. We're impacting 380,000+ lives, primarily Medicare eligible seniors in Texas and Florida, through primary and multi-specialty clinics, and contracted medical management services. We've joined Optum, part of the UnitedHealth Group family of companies, and our mission is to help the sick become well and to help patients understand and control their health in a lifelong effort at wellness. Our providers and staff are selected for their dedication and focus on preventative, proactive care. For you, that means one incredible team and a singular opportunity to do your life's best work.(sm)
Diversity creates ahealthier atmosphere: OptumCare is an Equal Employment Opportunity/AffirmativeAction employers and all qualified applicants will receive consideration foremployment without regard to race, color, religion, sex, age, national origin,protected veteran status, disability status, sexual orientation, genderidentity or expression, marital status, genetic information, or any othercharacteristic protected by law.
OptumCare is adrug-free workplace. Candidates are required to pass a drug test beforebeginning employment.
Job Keywords: WellMed, Healthcare, Bilingual, Registered Nurse, RN, Case Manager, Outpatient Services, Indianapolis, Indian, IN
UnitedHealth Group