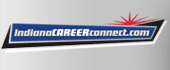 Job Information
Indiana University Health

Registered Nurse - OB Resource Center - Seeking Experienced RN's!

in

Indianapolis

,

Indiana
Overview
Pediatric OB RNs..... Want some variety in your life?  Join the IU Health Resource Center!  We are a group of dynamic, flexible nurses that get to experience floating to multiple units/patient populations in a nationally ranked and recognized academic health care center.  Enticed by travel nurse incentives? Resource positions offer similar incentives such as top of the market pay rates while also offering stability and benefits!
Seeking RNs with a minimum of 2-3 years of RN experience. Experience in Level I trauma center preferred. BSN preferred.
Riley at IU Health is ranked as one of the best hospitals in the United States in 8 10 areas of specialized pediatric healthcare. The academic health center formed by our relationship with the Indiana University School of Medicine offers nurses a unique opportunity to excel in their careers. Our talented Magnet-designated nursing team consistently achieves the highest quality of nursing standards, drawing individuals who are highly motivated to engage in lifelong learning and professional development.
As one of the nation's busiest sites for pediatric healthcare research, we strive to attract people who are passionate about improving children's health. Here, you will have access to a wide range of education, research and career options to support your professional growth. You can stay current with the latest medical advancements and be part of a diverse team that is leading the way toward better care and treatments for children.
Being an IU Health nurse means building a professional nursing career designed by you, with competitive benefits, a culture that embraces your unique strengths, and supports your personal and professional goals. If you are seeking an organization where you can engage professionally, develop clinical expertise, embrace learning, foster new relationships, and fuel your spirit of inquiry, join us!
QUALIFICATIONS/KNOWLEDGE/SKILLS/ABILITIES
Requires current state of Indiana license as Registered Nurse.

Requires Basic Life Support certification through the AHA. Other advanced life support certifications may be required per unit/department specialty according to patient care policies.

Requires an Associates of Nursing (ASN); Bachelors of Nursing (BSN) preferred. New ASN RNs hired after January 1, 2013, will be required to complete their BSN within 5 years from date of hire into this job.

Requires that the RN has graduated from a nationally accredited nursing program.

We are committed to providing a comprehensive, personalized support system to new graduate nurses to help you transition to the role of professional nurse.

Once hired to a department, alongside nursing orientation, all new graduate nurses in their first nursing role will have the opportunity to participate in a Nurse Residency Program called "Transition to IU Health Nursing Practice." The Nurse Residency program goals are to provide socialization and support, enhance clinical judgment, and promote professional development.

REQNUMBER: 306242