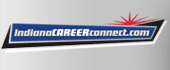 Job Information
Goodwill Indy

Registered Nurse - Central Indiana (Marion, Hendricks, Johnson Counties)

in

Indianapolis

,

Indiana
POSITION SUMMARY
Nurse-Family Partnership is a research-based program that has been demonstrated to significantly improve critical outcomes for at-risk women and their children who receive services in local communities. Beginning with nurse home visits that occur during pregnancy and continue until the child is age two, Nurse Home Visitors provide coaching and support to first-time expectant mothers. The Nurse Home Visitor is responsible for maintaining the highest standards in clinical nursing practice and adherence to the NFP model, and to policies, procedures, guidelines and standards of NFP and of the lead agency. The Nurse Home Visitor reports to the NFP Nurse Supervisor. Demonstrates behaviors consistent with Goodwill's mission, vision, values, five basic principles and standards of conduct.
Due to the pandemic all home visits at this time are being done via Telehealth
The Model:
Nurse-Family Partnership®, a maternal and early childhood home visiting program, fosters long-term success for first-time moms, their babies, and society. Nurse-Family Partnership's maternal health program introduces vulnerable first-time parents to caring maternal and child health nurses. This program allows nurses to deliver the support first-time moms need to have a healthy pregnancy, become knowledgeable and responsible parents, and provide their babies with the best possible start in life. For more information go to: www.nursefamilypartnership.org (http://www.nursefamilypartnership.org/) .
Responsibilities
Clinical
Develops therapeutic relationships, utilizes concepts of reflection and motivational interviewing with women and their families in a home visiting environment modeling client-centered, strengths based, and solution focused approaches.

Performs home visiting to women and their families in accordance with the NFP model and guidelines. Carries a caseload of 25 or more active clients.

Follows nursing process in implementing NFP into nursing practice.

Assesses physical, emotional, social and environmental needs of women and their families as they relate to the NFP domains.

Assists women and their families in establishing goals and outcomes.

Provides education, support and referral resources in assisting women and their families in attaining their targeted goals.

Coordinates access to community resources provided by Goodwill Guides staff.

Consults and collaborates with other professionals involved in providing services to women and families.

Formulates nursing diagnosis based on nursing assessment and client goals.

Evaluates client progress toward stated goals and NFP outcomes.

Plans home visits in accordance with client goals and NFP outcomes.

Actively engages in professional development to meet all NFP Nurse Home Visitor competency requirements.

Meets with NFP Nurse Manager weekly for clinical supervision.

Utilizes reflective practice in supervisory sessions.

Schedules joint home visits with NFP Nurse Supervisor every four months.

Attends and participates in bi-weekly case conferences and staff meetings.

Ensures timely and accurate data input to the NFP information management system (MIS).

Participates in review and analysis of the MIS reports to identify achievements and areas for improvement.

Participates in quality improvement efforts.

Maintains confidentiality of information.

Documents appropriately. Ensures timely and accurate data input and utilization of the web-based reports and other reports available through NFP.
Program Promotion, Team/Community Collaboration and Quality Improvement
Supports policies, procedures, guidelines and standards of NFP and the lead agency.

As requested/required, participates in community coalition in support of NFP.

As requested/required, promotes public awareness of NFP.

Develops and maintains community relationships to support client referrals.

Understands, supports, and coaches others in the NFP vision, mission and model.

Represents the NFP vision, mission and model in actions and verbally to both internal and external customers and colleagues.

Assists in creating a positive work environment that promotes productivity, mentoring, teamwork and cooperation.

Elicits and considers differing viewpoints when analyzing issues.

Recognizes accomplishments of team members.

Maintains clear, effective, open, honest communication with both internal and external customers and colleagues.

Creates, maintains and supports a safe environment for open discussion.

Seeks and responds appropriately to feedback.
Professional Learning and Development
Completes all required NFP education.

Obtain and maintain current CPR certification.

Attends and participates in NCAST Feeding and Teaching Scales training.

Accurately assesses own learning needs and develops strategies to meet them. Utilizes computer for distance learning.

Stays informed of current health care developments to provide safe, quality nurse home visiting services.

Establishes and records progress toward annual goals.
POSITION QUALIFICATIONS
Bachelor's Degree in Nursing (BSN) required

Home visiting experience preferred

Registered Nurse (RN)Indiana license in good standing required

Two years recent experience in maternal/child health, public health, home visiting or mental/behavioral nursing-preferred

Current or recent public/community health experience highly preferred

Ability to model a strengths-based, client-centered approach

Exhibits basic attitude of self reflection and working in partnership

Skilled clinician with track record of developing trusting relationships at all levels while establishing appropriate boundaries

Ability to work effectively with diverse populations, low income families, communities, and organizations

Working knowledge of basic Microsoft Office Products and the Internet and ability to acquire new computer skills

Excellent communication skills (written and verbal)

Ability to embrace change positively and function effectively as a team member

Exercises care and compassion in decision making; maintains objectivity

Bi-lingual in English and Spanish is a plus

Must be able to work a flexible schedule including some evenings and weekends

Access to personal automobile, current automobile insurance, valid driver's license and a good driving record

Able to drive/fly to Denver, CO for all in person education sessions.
BENEFITS
Full-time employees may participate in a comprehensive benefits program that includes:
Continuing education and leadership development

Comprehensive health plan

Paid time off (PTO)

Life, dental and vision insurance

Short- and long-term disability plans

Nationally recognized preventive health and wellness program

Section 125 pre-tax health spending account, dependent care spending account and premiums

Retirement plan with generous match
To learn more about our Mission and Values, pleaseclick here. (http://www.goodwillindy.org/mission/)
Goodwill of Central and Southern Indiana is an EEO Employer/Vet/Disabled
Share (https://gwcareers-goodwillindy.icims.com/jobs/6850/registered-nurse---central-indiana-%28marion%2c-hendricks%2c-johnson-counties%29/job?mode=apply&apply=yes&in_iframe=1&hashed=-336151273)
Connect With Us!
Not ready to apply?Connect with us (https://gwcareers-goodwillindy.icims.com/connect?back=intro&in_iframe=1&hashed=-435715735) for general consideration.
Location(s) US-IN-Indianapolis
Category Support
Type Full Time
Compensation Commensurate with experience