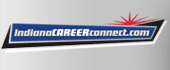 Job Information
Community Health Network

PRN Nurse Practitioner - Fairbanks, Behavioral Health

in

Indianapolis

,

Indiana
PRN Nurse Practitioner - Fairbanks, Behavioral Health
Job Ref
2103858
Category
Advanced Practice Providers
Job Family
Nurse Practitioner
Department
Physician Services
Schedule
Per Diem
Facility
Fairbanks
8102 Clearvista Pkwy
Indianapolis, IN 46256
United States
Shift
Day Job
Hours
8am - 2pm Saturday/Sundays. (1-2 weekend shifts per month)
Job Location
Exceptional care, simply delivered, is what sets Community Health Network apart and what makes us a leading not-for-profit, multi-specialty healthcare destination in central Indiana. This provider will join one of the nation's most integrated healthcare systems, with over 1,000 providers in Indianapolis, IN. With an appealing blend of big-city amenities, cosmopolitan style, and communities which boast top notch school systems, the Indianapolis area is consistently ranked nationally among the best places to live. Indiana also maintains its place as one of the top 5 provider friendly states.
Highlights
Community Health Network currently seeks a medical Nurse Practitioner for an opportunity to practice with our Behavioral Health Services on the north side of Indianapolis. This role is located at the Fairbanks Alcohol and Drug Addiction Treatment Center, now part of Community Health Network, on the campus of Community Hospital North. This opportunity offers the ability to practice with Indiana's largest behavioral health provider, offering the full continuum of mental health and addiction services. Ideal candidates will have a desire to work as part of a cohesive, multi-disciplinary team, possess excellent communication skills, and be passionate about assisting patients in their journey to recovery.
PRN Schedule: 8am - 2pm Saturday/Sundays. (1-2 weekend shifts per month)
Key Deliverables:
• Knowledge of psychiatric, addiction, medical and psychosocial issues in the comprehensive assessment of the patient and effectively determines diagnoses and testing/treatments for patient condition, as evidenced by an achievable plan of care, appropriate diagnostic testing including documentation, realistic treatment planning and evaluation of patient outcomes.
• Prescribes medication and medication treatment intervention consistent with patient need, and standard of care and regulatory requirements as evidenced by compliance with Fairbanks'' standards of care, best practices and state/federal laws and regulations
• Demonstrates understanding of medication-seeking behaviors and intervenes to establish limits on this behavior as evidenced by re- directing patient actions and collaborating with team members to provide a cohesive plan of care
• Provides age-specific, culturally-sensitive, and realistic treatment as evidenced by the use of theoretical concepts, applicable standards of care and relevant mental health laws to plan, implement and evaluate patient care
• Complies with regulatory/Fairbanks documentation requirements as evidenced by providing medical record charting that is timely, thorough and meets established criteria
Licensure/Certification
• Educational background consistent with requirements for licensure and certification within the state of Indiana.
• Master's Degree in Nursing is required
• 1-2 years experience as a Nurse Practitioner with medical-surgical background / acute care background is required
• Suboxone Waiver is preferred, but not required
About Us
Headquartered in Indianapolis, Community Health Network has been deeply committed to the communities it serves since opening its first hospital, Community Hospital East, in 1956. Now with more than 16,000 caregivers and 200 sites of care, Community Health Network puts patients first while offering a full continuum of healthcare services, world-class innovations and a new focus on population health management. We are guided by a simple mission: "Deeply committed to the communities we serve, we enhance health and well-being." Our organization's values are represented by the acronym PRIIDE: Patients First, Relationships, Integrity, Innovations, Dedication, and Excellence. These values drive the work we do every day and the attitude we bring to every task.
For more information, contact:
Anna Eifrid, Network Provider Recruiter
Email: aeifrid@ecommunity.com
Community Health Network complies with applicable Federal civil rights laws and does not discriminate on the basis of race, color, national origin, age, disability, or sex. Community Health Network does not exclude people or treat them differently because of race, color, national origin, age, disability, or sex.
Community Health Network